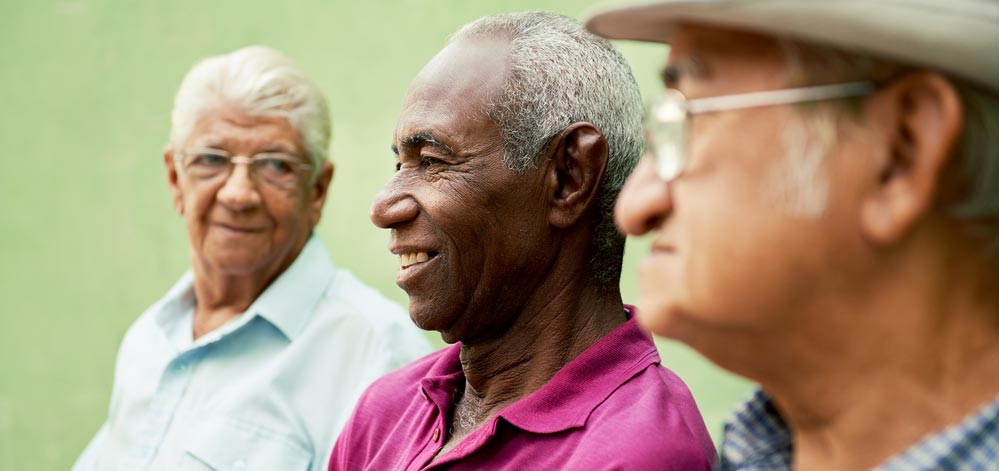 I recently read this excellent article in The New York Times that said being as old as you feel has some real science behind it. Of course, this pleased me to no end.  :)
The article suggested that how old you feel has a lot to do with your physical and mental health and how you will age going forward.
As Indiana Jones said: "It's not the years, honey, it's the mileage"
Everyone has a chronological age: that's the number we celebrate on our birthdays, but some of us look and feel younger than our chronological age. So perhaps we should consider some other age calculator. Scientists have actually identified biomarkers, such as skin elasticity, blood pressure, lung capacity and grip strength, to calculate our "biological age". People who have a younger biological age tend to lead healthier lifestyles, have better living conditions, and are lucky enough to have inherited good genes.
There's a new age calculator
Recently, scientists have come up with an easier way to gauge the shape that people are in: it's called "subjective age".  Scientists measure subjective aging by asking people how old they feel most of the time. The theory is that your subjective age reflects your state of mental and physical health. This simple question seems to be particularly powerful at predicting how we age.
In fact, researchers have found that older people who say they feel younger than their chronological age are usually healthier and more psychologically resilient than their peers. People who feel younger than their age also perform better on memory tasks and are at a lower risk of cognitive decline.
It seems that feeling younger might also affect how we age physically: in 2018 scientists in South Korea performed brain scans on 68 adults who said they felt younger than their age and found that they had thicker brain matter with less age-related deterioration than those who said they felt older than their age.
What about those who feel older than their age?
So can we predict what happens to people who feel older than their actual age? Longitudinal studies that track subjects over a number of years have shown that people who feel older than their chronological age are at greater risk for bad health outcomes like hospitalization, dementia and death.
What this suggests is that by asking people how old they feel, health care professionals might be able to identify who is at risk for future health problems and take steps to help patients change behaviors that can improve how they age.
Maybe there is something to "mind over matter"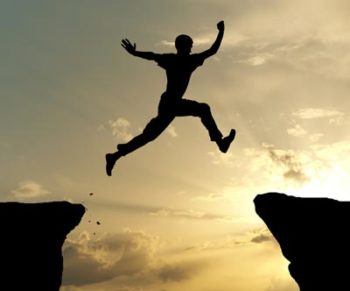 Research is confirming that having a youthful outlook can have a powerful effect on our physical and cognitive function. This has been demonstrated in two studies when researchers tricked their subjects into momentarily feeling younger and they suddenly out-performed their peers.
When scientists in a 2018 China study told their subjects that they were mentally sharper than their peers, the subjects performed better on memory challenges. And in a 2013 study, subjects' grip strength improved notably after they were told that they were stronger than most people their age.
What this suggests is that people's age identity can be influenced. In other words, people who see themselves as having an older subjective age can be re-directed to believe they have a younger subjective age.
It's the quality of your years that counts
While not all researchers might agree that your subjective age can influence how you physically age, most can agree that everyone ages differently and people do have some control over how they age. Healthy habits like eating sensibly and engaging in regular physical activity can slow your body's deterioration. And keeping a positive attitude toward aging is every bit as important.
We live in a culture that prizes youth heavily: just look at the multi-billion-dollar anti-aging industry. Perhaps we need to change the way we look at aging from being about the loss of beauty, vitality and quality of life and instead acknowledge the many blessings that we gain with age, such as wisdom, experience and a large network of valuable relationships. After all, these are the rewards of a life well-lived.
About Dr. Thaïs Aliabadi
 As one of the nation's leading OB-GYNs, Dr. Thaïs Aliabadi offers the very best in gynecological and obstetric care. Together with her warm professional team, Dr. Aliabadi supports women through all phases of life. She fosters a special one-on-one relationship between patient and doctor.
We invite you to establish care with Dr. Aliabadi. Please click here to make an appointment or call us at (844) 863-6700.

Latest posts by Dr. Thaïs Aliabadi
(see all)