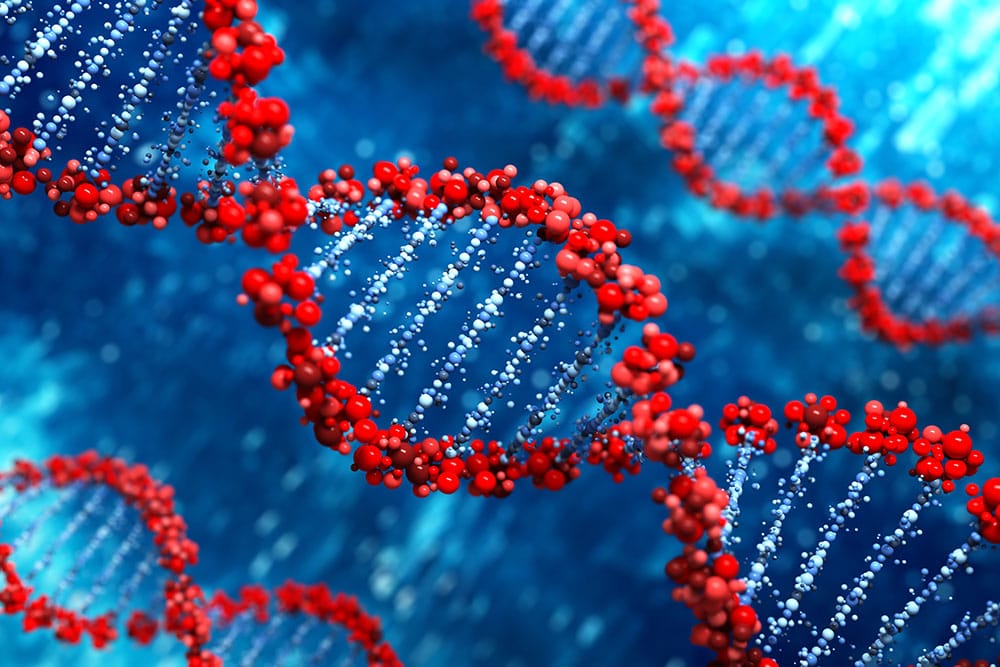 Current guidelines for breast cancer BRCA genetic testing limits the number of women who can get tested, missing many patients with hereditary cancers. THIS MUST CHANGE.

It's been 25 years since the discovery of inherited genetic mutations that cause some women to face an increased risk of developing breast cancer. Since that landmark 1994 discovery, we've seen consistent improvements in the science of DNA testing for potentially harmful mutations.
Yet when it comes to deciding who should get their DNA tested, and how those tests should be paid for, not so much. There's been a lot more heat than light surrounding these issues.
New studies expose significant flaws in the current genetic testing for breast cancer 
Leading experts say we should scrap the current guidelines and start over again from scratch.
What is BRCA1 and BRCA2? 
The early research disclosed two genes, BRCA1 and BRCA2, which suppress tumors. A defect in one or both of these genes makes you more vulnerable to a variety of cancers, including breast cancer.
In the first few years after the discovery of BRCA1 and BRCA2, DNA testing for mutated defects in these genes was both very difficult and very expensive (about $5,000 per test). Since then, the testing difficulties have been largely overcome, the science has rapidly progressed, and the expense has plummeted.
A panel of tests for 80 genetic mutations potentially related to breast and ovarian cancer, including BRCA 1 and BRCA 2, is now available for about $250.
In the early days of genetic breast cancer research, more than a dozen organizations published guidelines 
These sets of criteria were designed to help clinicians determine who should be referred for DNA testing.
The CDC (Centers for Disease Control) currently acknowledges three different sets of genetic breast cancer testing guidelines.
One set of guidelines is published by the U. S. Preventive Services Task Force (USPSTF)
Another by the American Cancer Society (ACS)
The third by the National Comprehensive Cancer Network (NCCN)
These guidelines are quite similar to each other. They are also complex, vague, and ambiguous. And contradictory.
None of the currently accepted guidelines has kept pace with the current scientific and economic realities of genetic testing.
Insurance and Medicare coverage for breast cancer genetic testing is as murky as the guidelines 
The Affordable Care Act requires insurance companies to cover BRCA1 and BRCA2 testing. It also defers to the USPSTF guidelines. Insurance companies being how they are, these guidelines are currently used as a tool to exclude and/or deny reimbursement to patients for the costs of genetic testing for vulnerability to breast cancer.
Medicare also covers BRCA1 and BRCA2 testing. Yet it will not pay the costs of testing for the many other breast and ovarian cancer-related genetic mutations which have been discovered since 1994.
Let's start over with new DNA testing guidelines for breast cancer 
A study of the current status of genetic breast cancer testing was published in the December 2018 issue of the Journal of Clinical Oncology. It harshly criticizes the clinical quality of the currently accepted guidelines for genetic breast cancer testing. The study also criticizes the ways insurers use those guidelines to justify coverage denials.
The study also finds that almost as many patients with a genetic propensity to breast cancer are overlooked as are identified. "And, unfortunately, insurance companies pay attention to these guidelines," said Dr. Peter Beitsch, a Texas cancer surgeon and a co-author of the study.
About 330,000 US patients (nearly all women) are diagnosed with breast cancer each year. According to Beitsch, approximately 10% (33,000) of those cancers are due to hereditary causes.
Beitsch and his colleagues reviewed the cases of almost 1,000 female breast cancer patients. Half of the subjects met the NCCN guidelines used by both Medicare and many private insurers to determine reimbursement for the cost of genetic testing. The other half did not fall within those NCCN guidelines.
Each of the study participants went through a full panel of testing for genetic mutations related to breast cancer. 83 women (8.65% of the total participants) had genetic defects linked to breast cancer. Of those 83 women, 45 met the NCCN criteria for referral and 38 did not. This means that, under the current guidelines, 46% of women with a genetic predisposition towards cancer are not referred for genetic testing. Their dangerous genetic mutations remain undiscovered.
The presence or absence of genetic mutations can be hugely important to a breast cancer patient 
Dr. Otis Brawley is a professor of Medical Oncology at Emory University School of Medicine in Atlanta. He said of cancer patients with a diagnosed mutation, "We treat them differently than a person with no known mutation." Decisions about surgery and the use of chemotherapy are often based on whether a woman has a cancer related genetic mutation.
"The guidelines really don't help – in fact, they hurt. They keep people who could benefit from genetic testing from getting it," said Beitsch. He hopes those in charge of promulgating the guidelines will acknowledge his study, "take heed of it and hopefully change the guidelines."
It has become clear the current genetic testing guidelines protect insurers more than they protect women. We agree with Dr. Beitsch that the time has come for the adoption of brand-new standards testing. Thaïs
About Dr. Thais Aliabadi
As one of the nation's leading OB-GYNs, Dr. Thaïs Aliabadi offers the very best in gynecological and obstetric care. Together with her warm professional team, Dr. Aliabadi supports women through all phases of life. She fosters a special one-on-one relationship between patient and doctor. We invite you to establish care with Dr. Aliabadi. Please click here to make an appointment or call us at (844) 863-6700.
Read the full article at: www.cnn.com

Latest posts by Dr. Thaïs Aliabadi
(see all)