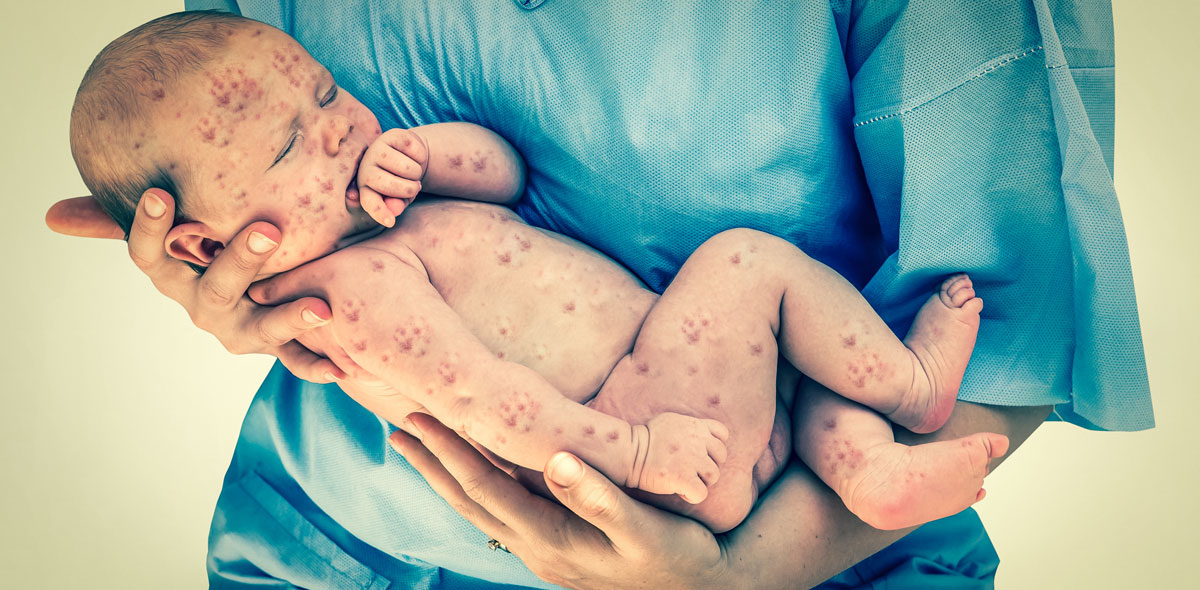 If you are a patient of mine, you know how strongly I believe that vaccinations are important. This basic truth was recently illustrated in England, where a pregnant woman who had not been vaccinated, contracted measles during her third trimester. She underwent an emergency C-section to save her baby.
Both mother and baby are now healthy, but the case illustrates the need to educate the public about universal vaccination. That educational effort is opposed by a small but stubborn group of people who reject vaccination, known as anti-vaxxers.
The anti-vaccination problem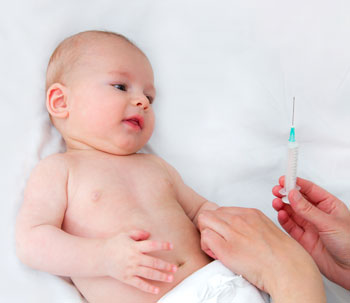 When it comes to the conflict between anti-vax and authentic science, the battle lines appear to be firmly drawn. There seems to be little room for compromise between the baseless superstition that animates anti-vaxxers and the well-founded scientific research that unanimously supports universal vaccination.
But there is a middle ground. Many parents are not adamant anti-vaxxers. They remain hesitant about vaccination and are searching for answers. Finding common ground with parents who are on the fence about vaccination can yield positive results.
The conflict between anti-vax and reliable science is worldwide
Between 2010 and 2017, more than 500,000 children in the UK failed to receive their first dose of measles vaccine.
Matt Hancock is the health secretary of the United Kingdom. He recently said that the anti-vaccination campaigners in the UK are "morally reprehensible, deeply irresponsible", and "have blood on their hands". Hancock flatly refused to rule out a program of compulsory, government enforced, vaccination.
UNICEF finds measles deaths up globally by 22% in 2017!
Hancock's remarks came shortly after the release of a study by UNICEF, the United Nations' children's agency. The study found that measles deaths were up globally by 22% in 2017. The report blamed complacency and fear of vaccines as chief among the factors leading to fewer vaccinations.
The issue is even more urgent in the United States, where 2.5 million children went unvaccinated in that same 2010 to 2017 span of time.
The US is currently undergoing its worst measles outbreak since 2000
In 2000, measles was declared (quite prematurely) to be eradicated. But in 2019, 839 measles cases, spread across 23 states, were confirmed as of May 10. Most of the current measles cases are among those who haven't been vaccinated.
And the anti-vax contingent appears to be growing. Blue Cross/Blue Shield analyzed their data covering more than 840,000 children born between 2010 and 2013. The percentage of children whose parents refused to vaccinate them rose from 2.5% for those born in 2010 to 4.2% for the children born in 2013.
What do anti-vaxxers believe?
Anti-vaxxers are spread across a wide array of beliefs. Some cite religious grounds. Others say that vaccines are the creation of an evil government.
They believe that vaccination is promoted by a cohort of deep state-federal employees, in league with pharmaceutical companies who allegedly profit by selling medicines to treat the diseases they spread through vaccinations.
In a 2017 paper addressing the vaccination controversy, Kent State University's Tara C. Smith described three groups opposed to vaccination.
Vaccine rejectors, as the name implies, categorically refuse vaccination for both themselves and their children.
Vaccine refusers are more selective. They allow their children to be vaccinated against some of the diseases that can be prevented by vaccination.
The vaccine-hesitant are uncertain. They tend to delay their children's vaccination, rather than expressing an outright refusal.
How to change the anti-vax mindset?
Some vaccine refusers and most of the vaccine-hesitant may yet be open to the overwhelming scientific evidence in favor of vaccination.
But widespread voluntary conversions from anti-vax to pro-science are probably going to require a gentler approach than the sledgehammer style adopted by the UK's Mr. Hancock. To paraphrase an old rhyme, people convinced against their will are of the same opinion still.
What's the best way to educate those willing to listen?
A study published last year in the journal Vaccine studied 61 women identified as vaccine-hesitant. They were all mothers of children age 5 or younger at the time of the study.
The women identified several factors that might increase their willingness to have their children vaccinated. Empathetic and understanding the provision of objective information headed the list. The women needed to know:
Why are vaccines necessary?
What side effects might their children suffer?
And, by the way, what exactly is in those vaccines?
The women wanted their healthcare providers to be on their side, seeing the vaccine situation through their eyes. They wanted their children's doctors to listen at least as much as they prescribed.
Pediatricians and other healthcare professionals need to become partners with the parents of their young patients. Parents and doctors need to jointly participate in the search for the realization of the children's best lives. When these goals are reached, the harm being done by anti-vaccination groups can be peaceably reduced. Let me know what you think. Thaïs
About Dr. Thaïs Aliabadi
As one of the nation's leading OB-GYNs, Dr. Thaïs Aliabadi offers the very best in gynecological and obstetric care. Together with her warm professional team, Dr. Aliabadi supports women through all phases of life. She fosters a special one-on-one relationship between patient and doctor.
We invite you to establish care with Dr. Aliabadi. Please click here to make an appointment or call us at (844) 863-6700.


Latest posts by Dr. Thaïs Aliabadi
(see all)