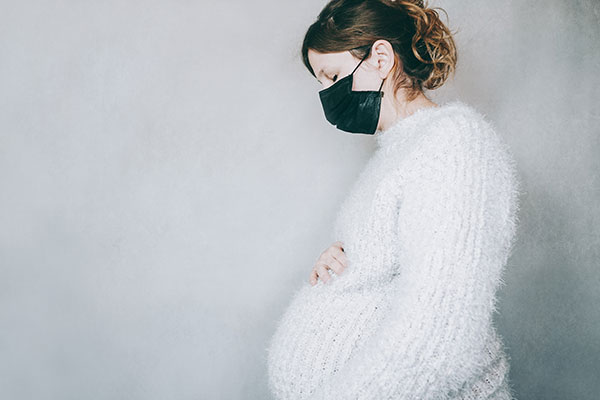 When researchers went looking for the worst threat to women's health, they found the number one cause was not hypertension, or infection, or hemorrhage. It was murder.
If you had to guess what the leading cause of death is among pregnant American women, what would you say? Cardiovascular disease? Infection? Thromboembolism? Complications during childbirth?
As it turns out, the answer has nothing to do with disease or illness.
It's homicide.
And only recently have researchers have discovered the scope of the problem.
In 2001, Dr. Isabelle Horon and Dr. Diana Cheng of the Maryland Department of Health set out to understand why, despite advances in medical care, American women continued to die in alarming numbers during or shortly after pregnancy.
The results of their study, published in the Journal of the American Medical Association, astounded health professionals nationwide. About 20% of all maternal deaths that occurred during pregnancy, or before the baby's first birthday, were attributed to homicide. Death by gunshot. Death by beating. Death by strangling.
And as for the attackers? They were no strangers-hiding-in-the-bushes. They were the women's husbands, boyfriends, partners, and lovers.
Around the same time, another study published in the Journal of Midwifery & Women's Health reported that, over a period of 8 years in the District of Columbia, four out of every ten maternal deaths were classified as homicides.
Intimate-partner violence (IPV) is reaching epidemic proportions
The issue went mainstream a few years later, when a pregnant Laci Peterson's body washed up in the San Francisco Bay in 2003. Her husband, Scott, was convicted of her murder in a highly-publicized trial, and sentenced to capital punishment in 2005.
The media made headlines expounding on the rare cruelty of Scott Peterson's crime, but to the experts who had been paying attention, Laci was just one victim out of hundreds of thousands. Violence against pregnant women, one researcher recently said, is "a health and safety issue of epidemic proportions."
It's been sixteen years since the original study was published, and very little has changed. Just this last spring, a 10-year study presented to the American College of Obstetrics and Gynecology found that pregnant women are more likely to experience violent injuries, and twice as likely to die from them, than their non-pregnant peers.
Intimate-partner violence and maternal homicide affect women across racial, ethnic, and socioeconomic lines. According to the National Coalition Against Domestic Violence, about 1.5 million women were either physically or sexually assaulted in 2015 by their spouse or romantic partner. Of these, 21% were pregnant at the time of the abuse.
Abuse and control increase the risk of IPV
A "mistimed" or "unwanted" pregnancy can drastically increase the risk of IPV. A mistimed pregnancy is one in which the partners wanted to have children eventually, but not just yet. These women experienced IPV at twice the rate of women who planned their pregnancies.
Most dangerous of all is when the father doesn't want the pregnancy – as speculated in the Peterson case. Women with this type of "unwanted" pregnancy experience IPV at three times the rate of women whose pregnancies were planned and wanted by both parents.
Experts theorize that IPV during pregnancy has much more to do with control than with the pregnancy itself. Abusers want to control every aspect of their life, including their romantic partner. Pregnancy brings an element of chaos to the relationship, and a baby comes with new obligations that the abuser may perceive as a threat to his freedom.
At the same time, an abuser might perceive a pregnancy as the chain that keeps his victim bound to him. Physically, emotionally, and financially vulnerable, his pregnant partner is dependent on him, and therefore unlikely to leave him or report the abuse.
Getting Help
If you're worried that a pattern of behavior might constitute abuse, help is available. You can share your concerns with your OB-GYN, who can put you in touch with local resources. Please regard your doctor as a confidant. Trust me, she won't let you down.
To learn more, read the full article to be published in next month's issue of Women's Health Magazine. Let me know what you think.  Thaïs
Read the full article at: www.womenshealthmag.com

Latest posts by Dr. Thaïs Aliabadi
(see all)