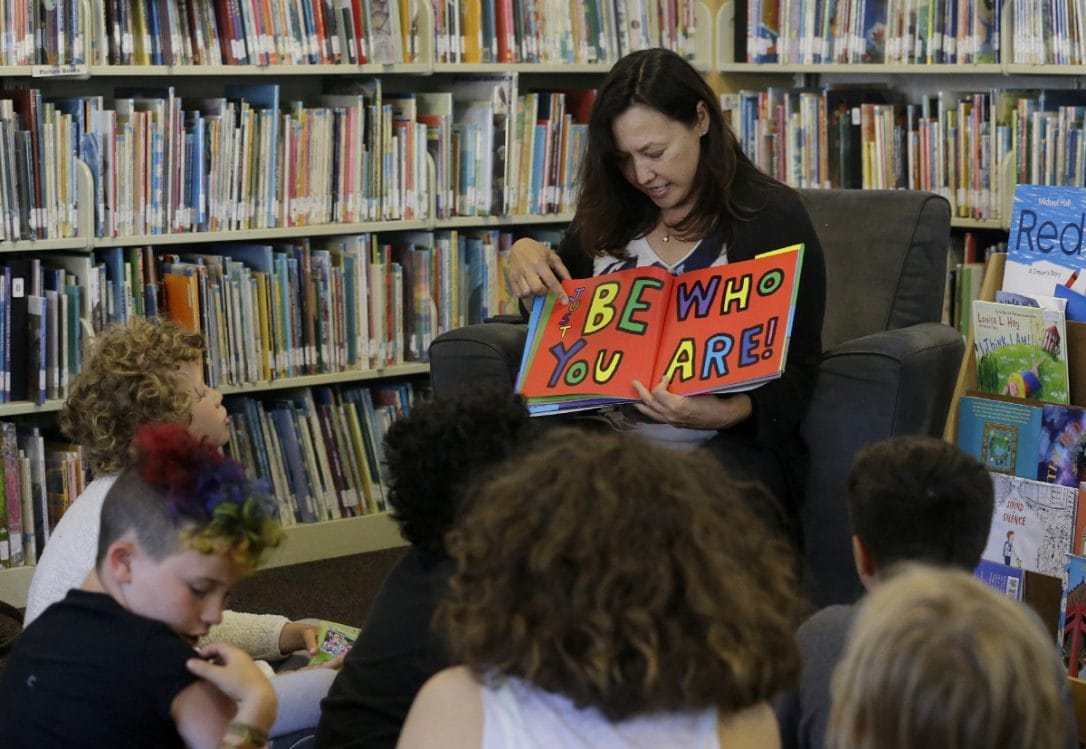 At Rainbow Day Camp in the San Francisco Bay Area, children 4 to 12 feel they can be themselves.
"I feel like a boy, but I look like a girl. So what am I?" Such confusion is known as gender dysphoria, and it's being discovered in increasing numbers among younger children.
In their local schools and playgrounds, such youngsters are often subjected to overt discrimination, taunting, and bullying. The consequences are predictably grim (and sometimes tragic). The Cincinnati Children's Hospital published a 2016 study on transgender kids. They found that 42% of transgender youth have a history of self-injury, and 30% have attempted suicide.
Today there is wider acceptance of transgender issues
This openness is helping parents, teachers, and other concerned adults to recognize and respond to indications of gender dysphoria. As a consequence, "gender fluid" children are coming out at younger ages (some as early as two years old). The number of facilities available to help these youngsters resolve their gender reality is increasing to meet the demand. 
Diane Ehrensaft is the director of mental health at the UCSF's Child and Adolescent Gender Center. She says, "We are definitely seeing more kids, many more kids, socially transitioning at very young ages. The reason we're seeing them more is because we are looking for them, and they are letting themselves be found."
Among the available programs for transgender youth are a growing number of summer camps. One such camp is the Rainbow Day Camp, located near the San Francisco Bay. It is a sanctuary, where children whose perceived gender may not match their anatomy can spend time with other kids like themselves.
At first glance, these camps appear completely ordinary. Whether they are day camps or residential, youngsters are having fun playing under the guidance of well-qualified camp counselors. One difference from a standard summer camp is that therapists are on hand if kids want to talk.  
Many of the counselors at transgender camps are also transgender. Their goal is to show the kids what a confident, happy, and successful trans person looks and acts like. The children are taught that they are normal, they deserve love, and, most important, they are not alone.
ARVE Error: src mismatch
url: https://youtu.be/8WR8EFI-1W0
src in: https://www.youtube.com/embed/8WR8EFI-1W0?feature=oembed&wmode=opaque
src gen: https://www.youtube.com/embed/8WR8EFI-1W0Actual comparison
url: https://youtu.be/8WR8EFI-1W0
src in: https://www.youtube.com/embed/8WR8EFI-1W0?wmode=opaque
src gen: https://www.youtube.com/embed/8WR8EFI-1W0

These programs are on the right track
A 2016 study by the University of Washington's TransYouth project found that trans children who live as their preferred gender, with the support of their parents, have about the same mental health outcomes as other kids of the same age and background.
The video of Rainbow Day Camp is heartwarming. Let me know what you think. Thais
Read the full article at: www.thestar.com
Save

Latest posts by Dr. Thaïs Aliabadi
(see all)
Reader Interactions