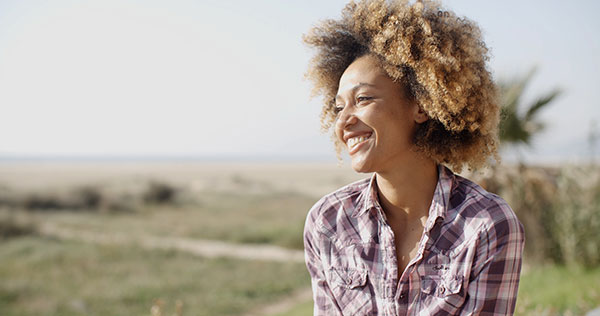 Health is a gift we often take for granted. When we feel good and look good, our attention is easily diverted to handle other issues in our lives. However, neglecting self-care on a daily basis can quickly snowball and turn into serious problems down the line. Suddenly, that good health we took for granted is gone, and we have to find a pound of cure when we could have used an ounce of prevention in the first place.
Taking care of yourself and establishing a healthy lifestyle doesn't have to be a chore. By implementing small changes day-by-day, you can create positive habits that contribute to your overall well-being. Over time you won't just find improvements in your physical health, a healthy lifestyle contributes to your spiritual, mental, and emotional well-being, as well.
Sleep Better
Somewhere along the line we decided that when it comes to our priorities, sleep is something we can easily sacrifice in favor of work, chores, and social obligations. However, lose too much sleep, and you will end up paying a hefty price.
Symptoms of
sleep deprivation
include fatigue, moodiness, brain fog, cognitive issues, memory loss, disorientation, paranoia, hallucinations, chronic pain, weight gain, and anxiety. Considering how a lack of proper rest can negatively affect your days ahead, it is certainly worth it to do the little things that can
improve sleep
:
Stop drinking caffeinated beverages four to six hours before bedtime. If you really have trouble falling asleep at night, consider cutting out caffeine altogether.
Exercise daily. So many of us aren't tired at night because we aren't active enough in the day.
Don't drink alcohol or smoke cigarettes before bed.
Eat a light dinner and avoid foods that are spicy, fatty, or fried.
Create a set sleep schedule including a bedtime routine.
Invest in a humidifier, diffuser, or white noise machine for ambient sound.
Turn off all electronics an hour or two before bedtime.
Take a hot bath or shower before bed, but keep your bedroom a cool 66 F degrees. The change in body temperature from hot to cold causes drowsiness.
Eat Wholesome Foods
Healthy eating shouldn't be about cutting out certain foods unless advised by a doctor. Note which foods lead to bloat, lethargy, and digestion issues and recognize the benefits of limiting them for your health. However, instead of focusing on all the junk foods you are cutting out, start exploring and experimenting with whole foods.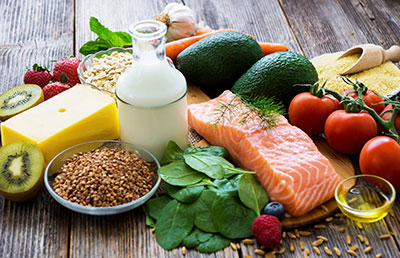 Focus on how clean eating contributes to your overall well-being. When choosing the right wholesome meal plan for your body type, make your transition gradually. Implementing too many changes at once can lead to indigestion or cause rapid changes in blood sugars that lead to cravings and binging.
Trade out white flour products for whole-grain or vegetable-based versions.
When grocery shopping, shop around the perimeter of the store where the whole foods (fruits, vegetables, proteins, lean dairy) are stocked.
Quit adding milk and sugar to your coffee or tea. When you are ready, cut out sugary drinks altogether. Instead of turning to diet soda, try carbonated waters with natural flavors to help beat cravings.
Every day eat a breakfast rich in protein, a large lunch, and a light dinner. Don't skip meals!
Try dishes with as few ingredients as possible. These recipes containing five ingredients or less are healthy, affordable, and (most importantly) delicious!
Listen to your body: if you feel hungry, it is probably because you are hungry! However, not all cravings are hunger based. Explore your relationship between emotions and food and learn to recognize when you want to stress eat.
Conclusion
Good health is a gift, so don't neglect it! There are several easy ways to promote your overall well-being without feeling deprived. Sleeping more can improve your mood and performance throughout the day.
Establish a healthy sleep routine and create an environment that encourages rest. What you put in your body directly affects how you feel physically, mentally, and emotionally. Fuel yourself with wholesome foods and learn to listen to your body instead of fighting against it.
About Dr. Thais Aliabadi
As one of the nation's leading OB-GYNs, Dr. Thaïs Aliabadi offers the very best in gynecological and obstetric care. Together with her warm professional team, Dr. Aliabadi supports women through all phases of life. She fosters a special one-on-one relationship between patient and doctor. We invite you to establish care with Dr. Aliabadi. Please click here to make an appointment or call us at (844) 863-6700.
Latest posts by Julia Merrill
(see all)