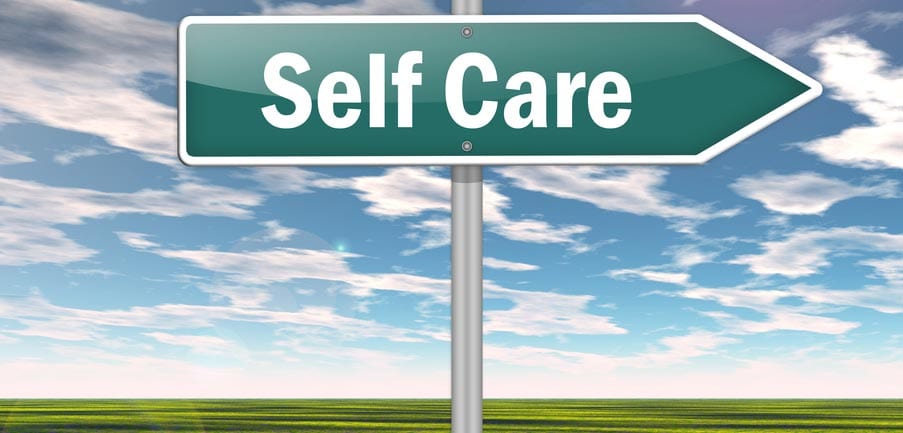 There's one real reason self-care is such a popular topic: it works. Self-care has been around for thousands of years, and though it has seen many different forms, the core of what it means has remained intact — caring for one's physical, mental and emotional self through healthy practices.
One of the best parts about self-care is that anyone can practice it and it doesn't have to cost a lot of money. And if you make minor adjustments to your life, it doesn't have to consume your time, either. If you're looking to improve your overall health and well-being, here are some ways you can do it without adding a bunch of costs or taking a lot of time:
Eating Well
Diet is just as important as the healthcare professionals and dieticians say it is. Our bodies and minds must have nutrition to function, and food is our primary source of nutrition. Obviously, some foods have more nutrients than others, and many of the more convenient foods (e.g., fast-food, processed foods, etc.) are low in nutrition and high in sodium, added sugars, saturated fats and so on.
One of the most cost-effective ways to eat healthy is to meal prep once a week. That way, you're eating out less, which means you have more control over your meals. Also, having food prepared when it's time to eat will lower your chances of making rash decisions (quick burger anyone?). Furthermore, it just takes a couple of hours or less of your time each week. 
Getting Sleep
We live in fast times, and many of us find it difficult to prioritize sleep in our lives due to our busy schedules. However, going about our days on little sleep is dangerous and it greatly hinders our productivity. Start to make sleep a priority and you'll quickly see a big difference in how you feel; you'll likely experience more energy, better concentration, and increased alertness, not to mention you'll be helping out your immune system.
A significant factor in improving sleep is creating a bedroom that helps you fall asleep faster and stay asleep longer. Things like a quality mattress, comfortable sheets and pillows, and sleep-promoting gadgets can go a long way in helping you get a good night's sleep. Upping your sleep game can be a relatively expensive form of self-care too. Retailers like Kohl's and Target offer all these items and more at affordable prices, and you can save extra when you add Target promo codes or look to Kohl's discounts.
Taking a Vacation
Many people don't use all their vacation days, but taking some time off to relax is an essential part of self-care. Going on a vacation doesn't have to involve an expensive flight and accommodations in some faraway locale. Have you ever considered renting a vacation home right here in LA? There's no shortage of activities and fun, whether you're hitting the beach in Santa Monica, people-watching in Venice Beach, or taking in a game at the Staples Center. Just look for a vacation rental near the activities you prefer. As an added bonus, you'll be able to save by cooking your own meals (and eat healthier as well).
Spending Time Outdoors
Another way to improve your all-around health and well-being is to get outside. Spending time in the sunshine can lead to many benefits, including:
A stronger cardiovascular system
Improved blood pressure
Lower stress levels
Decreased depression symptoms
Sharper focus and memory
Boosted self-esteem
Whether it's hiking, camping or kayaking, find something you enjoy to do by yourself or with your family and try to make it a weekly or monthly habit.
Creating an Exercise Routine
Along with spending time outdoors, it's important to have a solid exercise routine in your life. Many people think they have to go all out by joining a gym and working out two hours a day to be healthy. However, even walking for 30 minutes a day can do wonders for your overall health. If you prefer a more exciting and/or intense workout, there are plenty to choose from. Research all the different kinds of exercise (e.g., HIIT, swimming, running, yoga) and find something you enjoy — even if you have to try a few before one sticks. You can save on gear such as sneakers and a yoga mat by shopping at stores like Dick's Sporting Goods and using promo codes and coupons.
You can improve your physical, mental and emotional health without going broke or taking tons of time out of your schedule. Remember to try meal prepping to eat healthier, and invest a little in your bedroom to foster your sleeping habits. Look into ways to spend time outdoors, and figure out an exercise routine that works for you. Before long, you'll be experiencing the myriad benefits that come with practicing self-care without putting a dent in your bank account.
About Dr. Thaïs Aliabadi
As one of the nation's leading OB-GYNs, Dr. Thaïs Aliabadi offers the very best in gynecological and obstetric care. Together with her warm professional team, Dr. Aliabadi supports women through all phases of life. She fosters a special one-on-one relationship between patient and doctor.
We invite you to establish care with Dr. Aliabadi. Please click here to make an appointment or call us at (844) 863-6700.
Written by Emma Grace Brown, who lives her life by her rules; and it works! She promotes female empowerment through her website. Her mission is to help those who live with self-doubt to realize they don't have to mold themselves to conventionality – she does by the philosophy "My Life. My Rules.". "