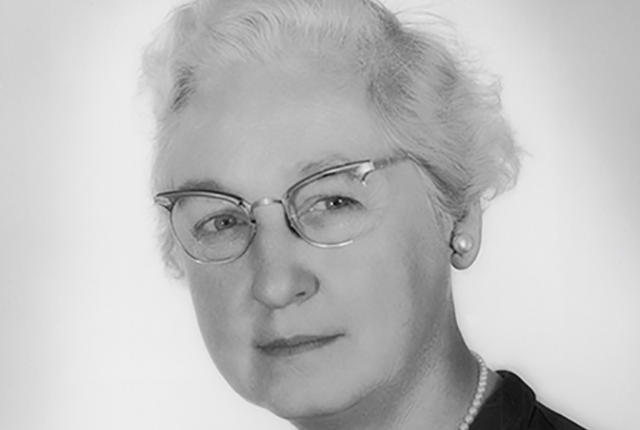 The Apgar test has rescued countless infants, but people are often surprised to discover Virginia Apgar was a real person.
Read the full article at: mentalfloss.com
How important is Dr. Virginia Apgar to the modern practice of obstetrics? It is said that: "every baby born in a modern hospital anywhere in the world is looked at first through the eyes of Dr. Virginia Apgar." Considered a modern medical pioneer, Dr. Apgar improved obstetrical anesthesia and significantly advanced the study of birth defects. Her vibrant life and many accomplishments are chronicled in this article that I really enjoyed. Let me know if you did too!  Thais

Highly-trained and honored by the medical community, Dr. Thais Aliabadi is certified by the American Board of Obstetrics and Gynecology and a Diplomat of the American College of Obstetrics and Gynecology. She implements the most advanced, state-of-the-art technology and treatment options. Dr. Aliabadi specializes in up-to-date, minimally invasive surgical techniques, promising her patients shorter recovery times, reduced pain, and the least interruption to their daily lives.

Supported by her warm professional team, Dr. Aliabadi treats women through all phases of life and cherishes the special one-on-one relationship between patient and doctor.
Reader Interactions