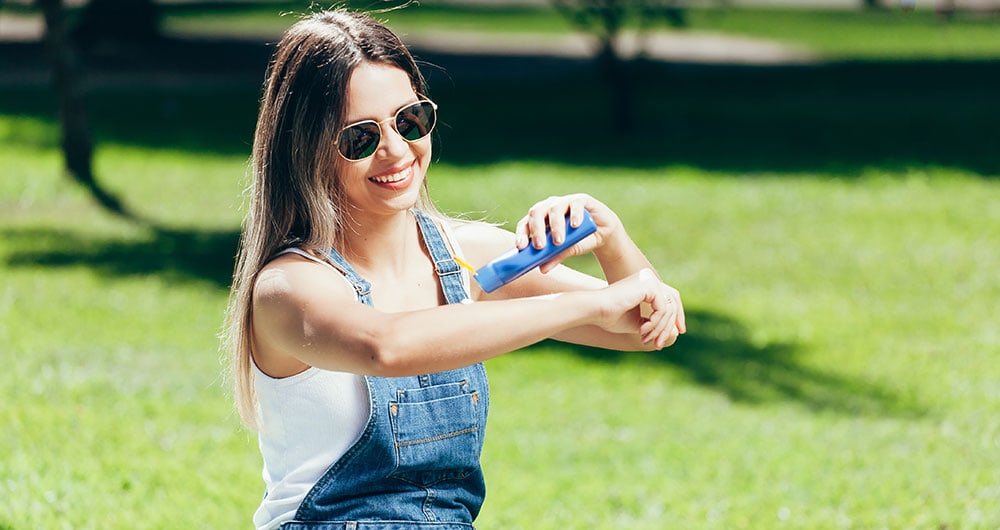 It's been a crazy last year, right? Everything has been upside down, inside out, topsy-turvy, and backward.
Well, if you're a Southern California resident, there's always the beach. We can rely on the beach. It's our trademark, our logo, our go-to iconic representation of fun, frolic, and the carefree SoCal life under the California sunshine.
We all know that sunshine and its UV rays can cause cancer. Okay, well, that's what broad-spectrum sunscreens are for. Wait, what? Sunscreen may cause cancer? Yeah, it's been that kind of year.
Some sunscreen chemicals bother the FDA
There have been a lot of worrisome reports recently about the health effects of chemical ingredients found in most sunscreens. Some experts are concerned that, because some of these chemicals are readily absorbed into the user's body, they might lead to skin irritation, hormonal disruption, fertility problems – and even skin cancer.
The US Food and Drug Administration (FDA) purports to regulate sunscreens and their contents.
What is GRASE?
The FDA has a label for substances that it finds to be sufficiently safe for human use: GRASE. That's an acronym for "generally recognized as safe and effective."
The FDA isn't usually concerned about substances that are absorbed into the body at a level below 0.5 nanograms per milliliter. That is such a minuscule amount that any potential risk is deemed to be minimal.
The FDA asked sunscreen manufacturers for ingredient studies 20 years ago
No authoritative studies had determined the absorption levels of the most common active ingredients in chemical sunscreens. In 1999, the FDA asked the sunscreen makers to do that research.
For the next 20 years, for one reason or another, nothing happened in response to that request.
The FDA recently completed its own research on chemical sunscreen ingredients
The FDA ultimately gave up on the sunscreen makers and did the absorption level research itself. The results are very close to shocking.
Six active ingredients in chemical sunscreens, the very same ingredients that filter out harmful ultraviolet rays, were absorbed into the subjects' bodies at levels elevated far beyond the FDA's threshold of concern.
Some of these ingredients remained well above the FDA's concern level for three weeks after the subjects stopped putting them on their skin.
Here are 6 questionable common chemical sunscreen ingredients:
Oxybenzone, known as benzophenone-3, a hormone disrupter
Avobenzone, also a benzophenone
Homosalate, another hormone disruptor
Octinoxate, known as octyl methoxycinnamate, a hormone and endocrine disruptor
Octocrylene
Octisalate, which stabilizes avobenzone
Oxybenzone, homosalate, and octocrylene have also been found in breastmilk. This indicates that the risks of these chemicals entering the bloodstream extend beyond just the sunscreen wearer.
After a single application of sunscreen, blood concentrations of oxybenzone were more than 180 times the FDA's level of concern (0.5 ng/mL). The oxybenzone level soared to more than 500 times the FDA's threshold after four days of use as recommended on the sunscreens' labels.
Some alarming findings on oxybenzone, a very common sunscreen ingredient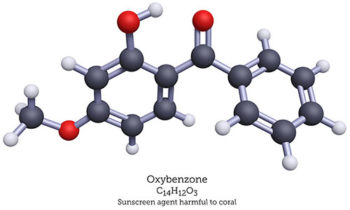 We need to be clear here. The FDA has stated that, while the UV filters in chemical sunscreens have not been declared safe, there has likewise been no definitive finding that they are unsafe.
These chemicals are associated with negative outcomes, but no causation has yet been proven.
It's just the case that the suspect substances are present in users' bodies in levels so elevated as to require much more rigorous research. It will take much more research before they can be considered to be anywhere near worthy of a GRASE designation.
Plus, studies have shown that oxybenzone may affect female breast development, infant birth weight, and adolescent males' sperm function.
The FDA's requests for sunscreen ingredient testing were again ignored
The FDA gave the sunscreen manufacturers a new deadline of November 2019 to provide more data about the potential threats posed by the active ingredients in their products.
But that deadline also somehow slipped away. And when the Coronavirus Aid, Relief, and Economic Security Act became law in March 2020, language was somehow included that left sunscreen regulations back where they were in 1999. That's equivalent to no regulation at all.
We are not the only potential victims of harmful ingredients in sunscreen
When people at the beach get all lathered up with sun protection and go in the water, all that sunscreen becomes part of the ocean. And that's a bad thing.
Coral reefs are essential to the health of our oceans. But an estimated 14,000 tons of sunscreen wash off into the oceans each year. Coral reefs around the world are being destroyed by this pollution.
Logically enough, some of the most popular destinations have the most at-risk coral. These include Australia's Great Barrier Brief, the coral reefs of Hawaii, and reefs surrounding the U.S. Virgin Islands.
Reef-safe sunscreen is a real thing
Steps are being taken to save the coral. In 2018, Hawaii banned sunscreens containing oxybenzone and/or octinoxate. The legislation took effect on January 1, 2021.
Don't stop using sunscreen
There is good reason to suspect that some of the ingredients in chemical sunscreens may be harmful, both to us and to our planet. But there is absolutely no doubt: the unmitigated UV radiation in direct sunlight is definitely harmful to us. We must continue to diligently use sunscreen.
What's a consumer to do? Read labels!
The potentially harmful ingredients are limited to chemical sunscreens. Mineral sunscreens, containing zinc oxide and/or titanium dioxide, are designated by the FDA as GRASE (you know, "generally regarded as safe and effective.")
But mineral sunscreens are not generally as effective at blocking sun exposure as chemical sunscreens.
An advocacy organization known as the Environmental Working Group (EWG) has been studying this problem for decades. They publish an annual list of the best sunscreen products, which is available through their website. You can find their extensive list of sun protection here.
So what sunscreens should we use?
The reputable Consumers Reports suggest chemical sunscreens without oxybenzone to protect against UV radiation and sunburn. Here are two recommendations that score well in their testing:
Here are some safe sunscreens brands without oxybenzone, avobenzone, homosalate, octinoxate, octocrylene, or octisalate that are dermatologist-approved:
About Dr. Thaïs Aliabadi
As one of the nation's leading OB/GYNs, Dr. Thaïs Aliabadi offers the very best in gynecology and obstetrics care. Together with her warm and caring professional team, Dr. Aliabadi supports women through all phases of life. She fosters a special one-on-one relationship between patient and doctor.
We invite you to establish health care with Dr. Aliabadi. Please click here to make an appointment or call us at (844) 863-6700.
We take our patients' safety very seriously. Our facility's Covid-19 patient safety procedures exceed all CDC and World Health Organization recommendations. Masks are required in our office at all times during the coronavirus pandemic.
The practice of Dr. Thais Aliabadi and the Outpatient Hysterectomy Center is conveniently located to patients throughout Southern California and the Los Angeles area. We are near Beverly Hills, West Hollywood, Santa Monica, West Los Angeles, Culver City, Hollywood, Venice, Marina del Rey, Malibu, Manhattan Beach, and Downtown Los Angeles, to name a few.

Latest posts by Dr. Aliabadi Education Team
(see all)