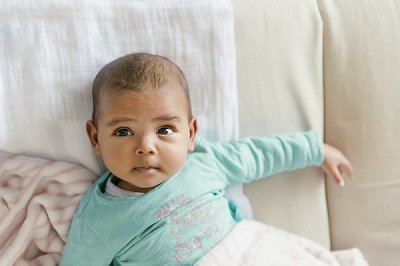 In the first publication from the U.S. on surgical techniques and outcomes of single ovary removal for fertility preservation in girls, surgeons from Lurie Children's report that the procedure caused no complications and can be performed laparoscopically, on an outpatient basis, without delaying treatment for cancer or other therapies posing high risk of infertility.
Let's begin with the negative side. Cancer afflicts children. Each year more than 11,000 children and adolescents under the age of 14 are diagnosed with cancer in the US alone.
On the positive side, well over 80% of those children will win their battle with cancer. These high cure rates happily result in a growing number of children who become long-term cancer survivors. But the consequences of winning that battle can severely impact life after cancer.
Imagine your eight-year-old daughter is facing ovarian cancer. Yes, even eight-year-old girls get ovarian cancer. But their sort of ovarian cancer is different than the type adult women develop. For girls, ovarian cancer begins in their egg cells, and develops into what is known as a germ cell tumor. Germ cell tumors make up about 3% of all childhood cancers.
Girls' germ cell tumors begin in their ovaries
According to the National Cancer Institute, 90% of girls' germ cell tumors develop in their ovaries. Another positive side: radiation and chemotherapy are over 90% effective at curing germ cell tumors, even when the tumors have spread to lymph nodes.
So it's very likely that your imaginary eight-year-old is going to win her hypothetical fight with cancer. But the cost of that victory may be high. Both chemotherapy and radiation far too often completely destroy any hope of fertility. Your make-believe little girl may never have children of her own.
Fertility preservation found safe in girls as young as five months 
Now a new study has shown that an experimental technique for the preservation of fertility is safe for girls as young as five months. You can once again enjoy daydreaming about playing with those imaginary grandchildren.
Girls with cancer don't have the options open to mature women 
Mature women facing cancer treatment have the option of either freezing their unfertilized eggs for future use or freezing embryos (eggs that have been fertilized). But girls who haven't gone through puberty have yet to produce any mature eggs, so they don't have either of those options.
What is ovarian tissue cryopreservation? 
The only remaining possibility to preserve the future fertility of young girls facing ovarian cancer is the experimental method known as Ovarian Tissue Cryopreservation (OTC). In OTC, either an entire ovary or pieces of an ovary are surgically removed. The tissue is taken to a laboratory at a fertility center. There the outer layer of the ovary, the part that holds the eggs, is flash-frozen and stored for future use.
When the prepubescent cancer survivor has become a mature woman, she can opt to have the frozen ovary tissue re-implanted and try to get pregnant naturally. Or she can use in vitro fertilization, a process in which eggs from the re-implanted ovary will become fertilized in a laboratory. Over 130 women worldwide have successfully given birth using eggs from their previously frozen and stored ovarian tissue.
Research is continuing on how to utilize eggs from previously frozen ovaries without having to place the ovary back inside the patient's body. Under this protocol, the frozen ovary would be thawed. Its eggs would be matured and fertilized in a laboratory, and the resulting embryo would be placed back into the patient's uterus, for a thereafter normal pregnancy.
The first steps have been taken for fertility preservation in young girls 
Now surgeons from Ann & Robert H. Lurie Children's Hospital of Chicago are reporting the first results of OTC procedures performed on young girls. Ovarian tissue from 64 girls has been surgically removed and frozen at the Lurie Children's Hospital. The girls' average age was 12, and the youngest was only five months old at the time that her ovary was surgically removed and cryogenically preserved for use when she's ready to start a family. These OTC surgeries took place at Lurie Children's Hospital between January 2011 and December 2017.
About half of the girls were premenstrual. The girls were eligible only if their upcoming medical treatment presented a greater than 80% risk of infertility.
The researchers reported zero surgical complications. 96% of the girls were discharged within 24 hours. The median time between the OTC operation and commencement of cancer treatment was six days, with no delays attributable to the OTC process.
It is, of course, far too early to learn when or even if any of those young women will successfully become pregnant. But you can be sure that we will closely follow the results of this amazing new technology. Let me know what you think – Thaïs
About Dr. Thais Aliabadi
As one of the nation's leading OB-GYNs, Dr. Thaïs Aliabadi offers the very best in gynecological and obstetric care. Together with her warm professional team, Dr. Aliabadi supports women through all phases of life. She fosters a special one-on-one relationship between patient and doctor. We invite you to establish care with Dr. Aliabadi. Please click here to make an appointment or call us at (844) 863-6700.
Read the full article at: www.luriechildrens.org

Latest posts by Dr. Thaïs Aliabadi
(see all)