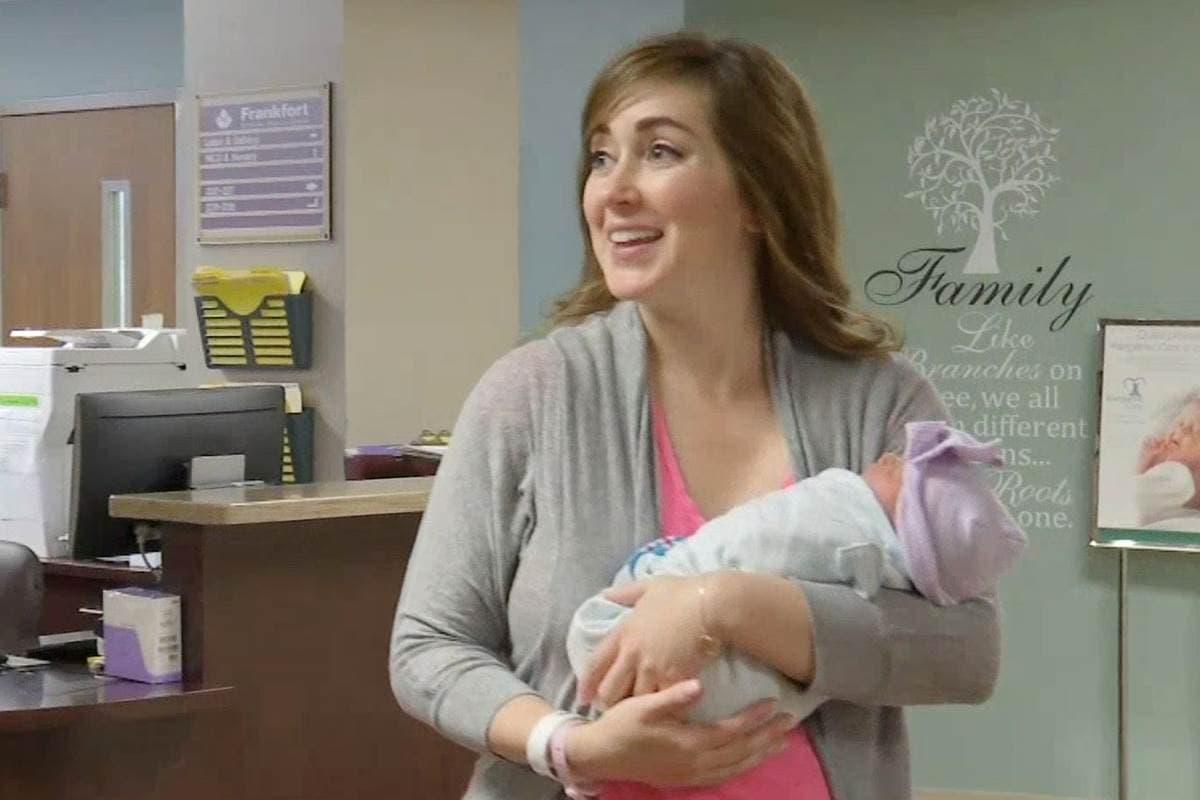 A Kentucky doctor helped to deliver a patient's baby just before she gave birth to her own daughter.
Dr. Amanda Hess, an OB/GYN physician who practices in Kentucky, was in a hospital gown and preparing to give birth to her second child in the obstetrics department at Frankfurt Regional Medical Center. She heard a woman screaming. When she inquired, Hess learned that the woman in distress was Leah Johnson, one of Hess' own patients. She discovered that the on-call doctor, who was scheduled to perform Mrs. Johnson's delivery, was on his way back from a break, but might not arrive in time.
Despite her own impending delivery, Hess responded to the emergency. She donned another hospital gown ("to cover my backside", she said), put on rubber boots in case her own water broke, and jumped into action.
Johnson's husband thought that a doctor wearing a hospital gown while performing a delivery was a bit odd, but he observed only that Hess was fully professional: "She was definitely in doctor mode", Johnson noted.
Hess's contractions began almost immediately after she successfully delivered Johnson's baby and her youngest child was soon safely delivered as well.
Hess had seen a patient the day before, so she thought she was working up to the last minute. As it turned out, she was literally working up to the last second.
I can definitely relate to this colleague! I delivered 82 babies during the last month of my first pregnancy and performed four C-sections the day before giving birth to my first daughter. Thaïs
Read the full article at: www.nbcnews.com

Latest posts by Dr. Thaïs Aliabadi
(see all)
Reader Interactions