500 years ago, Leonardo da Vinci dissected the womb of a woman who had died during a premature birth. Then he wrote about his fascination with, and intention to understand, the mysteries of conception and birth. Especially premature birth.
But Leonardo had other things to do, like invent the helicopter and paint the Mona Lisa. The intricacies of premature delivery remained mysterious.
Until recently, that is. In the last few years, multiple teams of medical researchers, working independently, have come up with several promising lines of research into the causes of preterm labor. In the process, they've discovered various means of predicting, and maybe preventing the delivery of a premature baby.
There's a need to be able to predict a high risk of preterm birth
A preterm birth is defined as one that takes place before 37 weeks of gestation. Worldwide, one out of every 10 births has a low gestational age with a high risk of preterm labor.
Preterm baby complications
Complications from preterm labor are the leading cause of death in children under the age of five. Preterm babies are commonly afflicted with infections, learning disabilities, and problems with vision and hearing. In poorer countries, babies born significantly preterm often don't survive.
In wealthy countries, preterm babies usually survive, but sometimes that survival is accompanied by consequences that include behavioral problems and neurological disorders, like cerebral palsy.
There is also an economic factor that warrants consideration. Families of preterm babies incur related medical costs that average 10 times more than the costs borne by families of babies whose gestation was full-term.
So it's welcome news that teams of researchers are making meaningful progress toward reliable techniques of predicting a preterm birth risk. Here are four ways they are doing just that!
1.  A fetal fibronectin test?
What is fetal fibronectin?  Fetal fibronectin (fFN) is a protein produced by pregnant women. It acts as a biological glue, keeping the fetal sac attached to the lining of the uterus.
fFN is normally found in a pregnant woman's vaginal secretions during the first 22 weeks of pregnancy. It then usually disappears until 1 to 3 weeks before labor, when it again becomes detectable.
If fFN is found in vaginal secretions between the 22nd week of pregnancy and 2 weeks or so before the anticipated full-term labor, this indicates the biological glue is disintegrating ahead of schedule, and a preterm delivery is possible.
2.  MRI of the cervix can help predict preterm birth
The cervix is part of the birth canal, a tube of tissue that connects the uterus with the vagina. Early dilation of the cervix is an indication of potentially premature delivery.
According to an Italian study (from Sapienza University in Rome) an MRI of the cervix is considerably more accurate than ultrasound at predicting which women will have a preterm birth.
3.  Protein analysis of maternal blood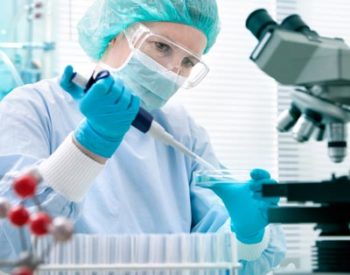 A team of investigators at Brigham and Women's Hospital in Boston has devised a blood test to predict which women may be at increased risk for spontaneous preterm delivery.
In a clinical trial the researchers studied the blood samples of 87 women who delivered at or before 35 weeks and 174 women who delivered at term.
All the women were the same age and at the same week of pregnancy when their blood was drawn.
The team analyzed the protein patterns which were consistently found in the bloodstreams of the women who underwent premature delivery.
Identifying the presence of these altered biomarkers in pregnant women may soon give clinicians an opportunity to predict risk factors, intervene, and perhaps prevent preterm birth.
Blood tests for RNA
RNA is the messenger molecule that carries genetic information from the DNA's double helix to the body's protein making machinery. The presence of RNA can be accurately measured in the blood.
Researchers at Stanford University in the United States have devised a simple blood test that can show the presence of those specific RNA molecules which tell the body's cells to manufacture the proteins that indicate (or perhaps cause) the risk factors for a pending preterm delivery. (webmd.com link)
Maternal-fetal medicine is working to predict early labor
None of these methods of predicting a woman's risk of prematurity are anywhere near perfected. The best performers have only about an 80 percent accuracy rate.
And each of them will require a lot more research and refinement. But it's good to know that modern research is picking up where Leonardo da Vinci left off. It may not be long before no premature delivery will be a surprise. Let me know what you think! Thaïs
About Dr. Thaïs Aliabadi
As one of the nation's leading OB-GYNs, Dr. Thaïs Aliabadi offers the very best in gynecological and obstetric care. Together with her warm professional team, Dr. Aliabadi supports women through all phases of life. She fosters a special one-on-one relationship between patient and doctor.
We invite you to establish care with Dr. Aliabadi. Please click here to make an appointment or call us at (844) 863-6700.

Latest posts by Dr. Thaïs Aliabadi
(see all)