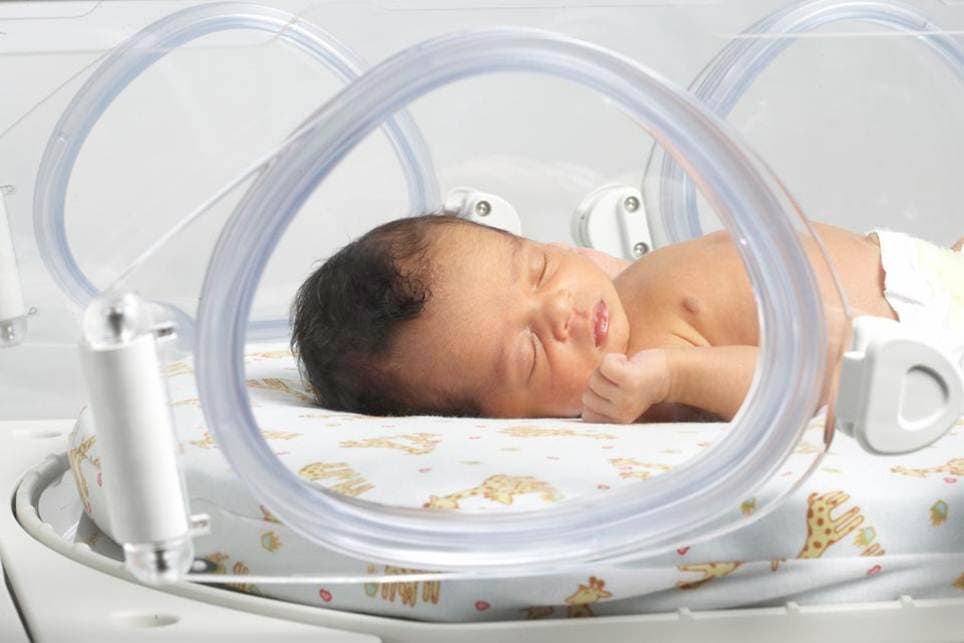 "Never underestimate the strength and resiliency of babies."
Premature birth is a global problem. Each and every year, 15 million babies worldwide are born way too soon. Of those, more than 1 million die in their infancy. But technological advancements and growing expertise about prematurity are improving preterm babies' chances of survival. This month the March of Dimes and the CDC have launched Prematurity Awareness Month, bringing this global problem into the public eye.
Two fortunate survivors of premature birth are giving back
Julia Dickman and Sage Snyder are vibrantly healthy high school sophomores in the Philadelphia area. Together they have founded Preemies 4 Prevention. It's a group of preemie survivors dedicated to raising public awareness of the devastating effects of preterm births. Preemies 4 Prevention is also focused on raising financial support for the March of Dimes Prematurity Research Center at the University of Pennsylvania. The Prematurity Research Center, founded in 2014, enables interdisciplinary teams of medical researchers to work toward solution of the cause and treatment of premature birth.
But back in September of 2001, when Julia's mother was only 26 weeks pregnant, she developed preeclampsia (high blood pressure) which mandated Julia's untimely entry into the world. In January of 2002, Debra Snyder was 27 weeks pregnant with Sage when they suffered a placental abruption, an aptly named condition in which the placenta abruptly separates from the uterine wall. Julia weighed just over 1 pound at birth, and Sage weighed in at 2.2 pounds.
At their births, neither Julia nor Sage possessed anywhere near the ability to independently survive. Their skin was extremely delicate, their eyes were unable to focus, their lungs were unable to effectively deliver oxygen throughout their bodies, and they couldn't even swallow properly.
Julia and Sage each spent about three months in neonatal intensive care. Their growth and development were carefully nurtured and monitored every minute of every day. Assisted by respirators, their lungs and arteries became efficient oxygen delivery systems and their tiny bodies slowly matured. Technology and the caring expertise of the neonatal professionals saved the babies, as it does in NICU's around the world.
About 75% of preterm births are labeled as "spontaneous"
This is shorthand for "no known cause". The remaining 25% of preterm births are "medically indicated". This means an attending medical team determines an early delivery is necessary to save the mother, the child, or both.
Researchers nationwide have devoted a great deal of time toward joint efforts to learn what makes women go into premature labor. It seems that the primary lesson learned from all that effort is how much more there is to learn. Researchers are exploring the role of mitochondria in the cells of reproductive tissues, changes in women's' cervixes, and the anatomy of the placenta, all of which could play key roles in preterm deliveries.
NICU nurses share their thoughts
But an important part of preterm survival is the human component. The Pulse recently asked ten NICU nurses for notes to share with parents who are currently in the NICU.  Rebecca LaClair, a neonatal nurse says, "Once you have a premature baby, you enter a world you never knew existed. The surprising result is that you will meet a group of people you will never forget for the rest of your life. We will always be there to get you through. You are not alone."
Neonatologist Clara Song says, "Every day may be so different from the next. Keep your eye on the goal – your baby's safety, health and happiness. Babies are so much smarter, stronger and braver than we can imagine. They let us know when they are ready to go home with you."
We applaud the dedication of neonatal teams of researchers, doctors and nurses in the effort to understand and prevent premature birth. Click on the link below to read more and let me know what you think.  Thaïs
Read the full article at: newsroom.gehealthcare.com

Latest posts by Dr. Thaïs Aliabadi
(see all)