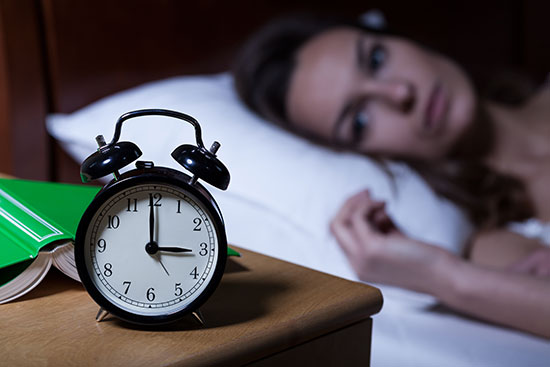 It's not easy to get 40 winks when you're pregnant. Between physical aches and pains, abnormal positioning, the baby kicking, and an ever-shrinking bladder, most women are lucky if they can piece together ten or twelve.
Women and Sleep Disorders
A sleep disorder is any change in sleeping pattern or habit that is harmful to your health. Insomnia is one of the most common sleep disorders. It affects about 10% of adults, and most of these happen to be parents – a shocking turn of events!
But what you might not have guessed is that the condition is found in more women than men. This is bad news for women's health, as scientists have learned that women actually need more sleep than men – about 20 extra minutes per night, on average.
Insomnia and other sleep disorders can cause fatigue, forgetfulness, irritability, and inability to focus. It can impact your work performance and overall quality of life, and can lead to accidents while on the road.
But, according to a new study published in the journal Obstetrics and Gynecology, suffering from sleep disorders while pregnant comes with added dangers.
Insomnia During Pregnancy Can Lead to Preterm Birth
Recently, researchers at the University of California San Francisco conducted an analysis of nearly three million hospital records of California births that occurred between 2007 and 2012. About 2,300 of the women had been diagnosed with a sleep disorder at some time during their pregnancy.
The researchers were shocked to learn that the women who had trouble sleeping were much more likely to give birth preterm.
According to their results, suffering from insomnia increased the chance of a preterm birth by 30%. A diagnosis of sleep apnea increased the chance of a preterm birth by 40%. In fact, women with either sleep apnea or insomnia were twice as likely to give birth more than six weeks pre-term.
Furthermore, 5.3% of women with sleep disorders had "very premature births". Their deliveries occurred at less than 34 weeks. Compare this number to the 2.9% of women with normal sleep patterns who delivered very prematurely.
Looking for Better Interventions to Prevent Preterm Birth
"It seems obvious, but strangely this study has not been done before," said author and epidemiologist Dr. Laura Jelliffe-Pawlowski. Her team is looking for any clue that can help doctors design better interventions to prevent preterm births.
Each year, around 15 million infants worldwide are born prematurely – that is, less than 37 weeks gestation. A gestation period of 40 weeks is typically considered normal and healthy.
About one out of every 15 of these newborns will succumb to any number of life-threatening conditions associated with preterm birth. Others are at an increased risk for developing learning disabilities, hearing issues, cerebral palsy, and other impairments.
"We are just starved for interventions that can make a difference," Jeliffe-Pawlowski said. The $100 million UCSF Preterm Birth Initiative, funded by Lynne and Marc Benioff and the Bill and Melinda Gates Foundation, is weeding through enormous sets of birth data. They are working to identify any type of intervention that might have a shot at reducing preterm births.
Getting Help for Sleep-Deprived Moms-to-be
These studies might alarm you but researchers are optimistic. They believe their results can help women and doctors take practical steps now to decrease their risk of preterm birth in the future.
Aside from insomnia and apnea, other sleep disorders in the study included excessive sleepiness, restless leg syndrome, and narcolepsy. If you're having difficulty sleeping, contact your doctor to learn what interventions are available to you.
If you'd like to learn more about this study, you can read it here at Scientific American.
Save

Latest posts by Dr. Thaïs Aliabadi
(see all)