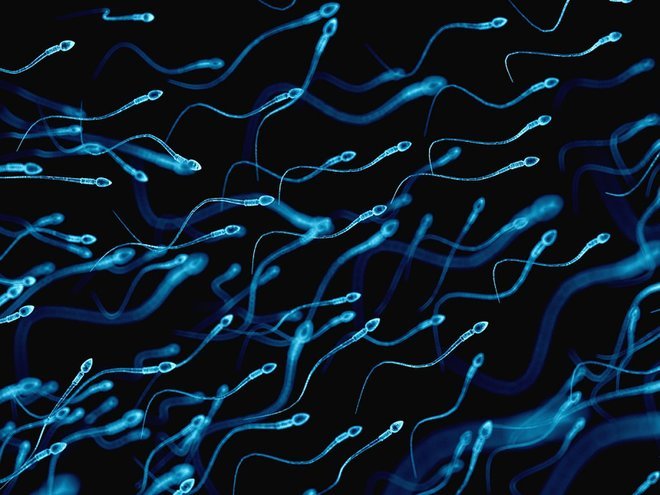 More than two dozen viruses can make their way into human semen.
Remember the Zika virus? The blood-born pathogen thought to cause microcephaly in newborns became an epidemic across nations in Southeast Asia, Africa, South America, and Central America in recent years.
Mostly spread through mosquitos, Zika could also be transmitted from mother to fetus, causing debilitating birth defects.
During the outbreak, researchers discovered that the virus could make its way into men's semen, and stay there for several months.
Ah, those were quainter times. Since then, scientists have been curious to know:
Are there any other viruses swimming amongst the sperm?
Thanks to new research out of the University of Oxford, we finally have an answer. And that answer is… Yes. Yes times 27.
You read that right. Researchers showed that at least twenty-seven known viruses can remain in men's semen for a significant amount of time after exposure. This list includes such favorites as HIV, Ebola, hep C, herpes, chickenpox (chickenpox!), and mumps.
"The presence of viruses in semen," the report says, "is probably more widespread than currently appreciated."
Translation? Scientists have no idea how big of a problem this could be.
The researchers point out that viruses may live on in semen even after the point of detectability in the body because the testes are "immunologically privileged," meaning the immune system can't get inside. A dense wall of cells blocks white blood cells from entering the testes, protecting the sperm from attack.
The data didn't offer any clues as to how the viruses got into the testes in the first place.
Many of these viruses have been known to spread via sexual contact. Of course, HIV, hepatitis C, and herpes are common sexually transmitted infections. Additionally, there are reported cases of patients contracting Zika after having sex with a person exposed to the virus. As for the others (chickenpox, people), the jury is still out.
These findings bring up a number of questions that have yet to be investigated, such as how long can each of these viruses survive in the semen? Can the viruses still cause disease, or are they – shall we say – impotent? After all, the presence of a virus in the blood does not necessarily lead to an infection.
On a more serious note, the researchers call for more studies to understand just how risky this viral presence may be. It's possible that the viruses could infect sperm itself, causing genetic mutations that could be passed on to an embryo.
Read more on this very interesting subject and let me know what you think. Thaïs
Read the full article at: www.livescience.com

Latest posts by Dr. Thaïs Aliabadi
(see all)