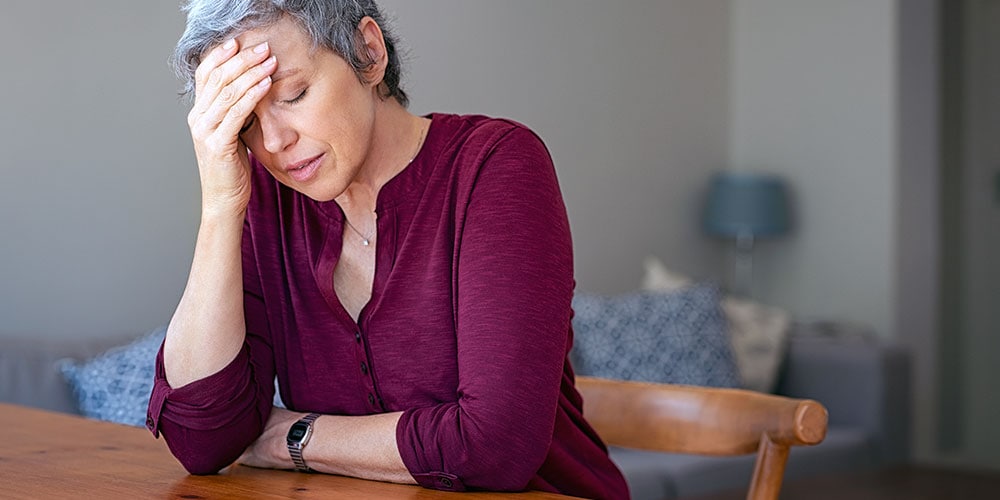 The findings suggest that estrogen treatment after menopause protects the memory needed for short-term cognitive tasks.
Could estrogen temper the stress response, and aid short-term memory in aging women? Hormone replacement therapy (HRT) may guard against post-menopausal, stress-induced memory loss, say researchers at the University of Southern California.
Understanding the effects of hormones on women's health isn't easy, and the new findings add to an increasingly long and complex list of risks and benefits of hormone therapy as a treatment for symptoms of menopause.
The results of the new study, published in this month's edition of the Journal of Clinical Endocrinology and Metabolism, "suggest that estrogen treatment after menopause protects the memory that is needed for short-term cognitive tasks from the effects of stress," writes lead author Dr. Alexandra Ycaza Herrera from the USC Leonard Davis School of Gerontology.
Hot and cold: A test of working memory
Herrera recruited 42 women to participate in the study, from the UCS Early vs. Late Intervention Trial with Estradiol study, another USC investigation led by Dr. Howard Hodis from the Keck School of Medicine. The average age of the women in Herrera's sample was 66.
For 5 years, roughly half of the women in the sample had been taking estradiol, an estrogen-only HRT. The other half had been taking a placebo to serve as a control group.
The women's estrogen, progesterone, and cortisol levels were measured in a saliva sample.
During the study, participants were tested on their working memory in response to stress. During their first visit to the clinic, the women were asked to dip their hands in icy water, and perform a memory test called a "sentence span task."
The women were read a series of sentences, and then asked to remember the final word of each sentence. They also had to determine whether each sentence made sense.
In their next visit, the women performed the same task, but dipped their hands in a warm water bath.
When the women in the placebo group put their hands in the cold water, the researchers found that their cortisol levels went through the roof. This hike was linked to poorer performance on the memory test.
However, the women taking HRT experienced only a small bump in cortisol levels when subjected to the freezing cold, and flew through the memory test just as easily as they did with the warm water bath.
Stress inhibits memory
Stressful events can put a damper on your short-term memory, or your "working memory," as it's called. We're all familiar with this phenomenon. Running late to work? Of course you forgot that file that you needed. Bumped into an ex at the grocery store? Oops. Guess you'll have to make do without milk this week.
That's the effect that the stress hormone, cortisol, has on your brain. Researchers found that women taking estrogen-only therapy not only had lower levels of cortisol in their system, they also had greater recall in a stress test of working memory.
The pros and cons of hormone replacement therapy
Systemic HRT can be beneficial for some women, especially those who are generally healthy, and just need help managing symptoms of menopause, including:
Moderate to severe hot flashes
Bone density loss
Premature menopause
Premature ovarian insufficiency
But HRT can be harmful to some women. One of the largest clinical trials to date showed that a combination of estrogen and progestin increased women's risk of:
Stroke
Heart disease
Blood clots
Breast cancer
The risks are highly variable depending on your current age, age at menopause, medical history, family history, and whether or not you have undergone a hysterectomy. Undergoing the treatment for several years can increase the risks.
"Hormone replacement therapy may not be right for every woman," said Dr. Herrera. She emphasized that women "need to be able to have the conversation with their doctors" about whether HRT can help.
Read more about the study and let me know what you think.  Thaïs
Read the full article at: news.usc.edu

Latest posts by Dr. Thaïs Aliabadi
(see all)