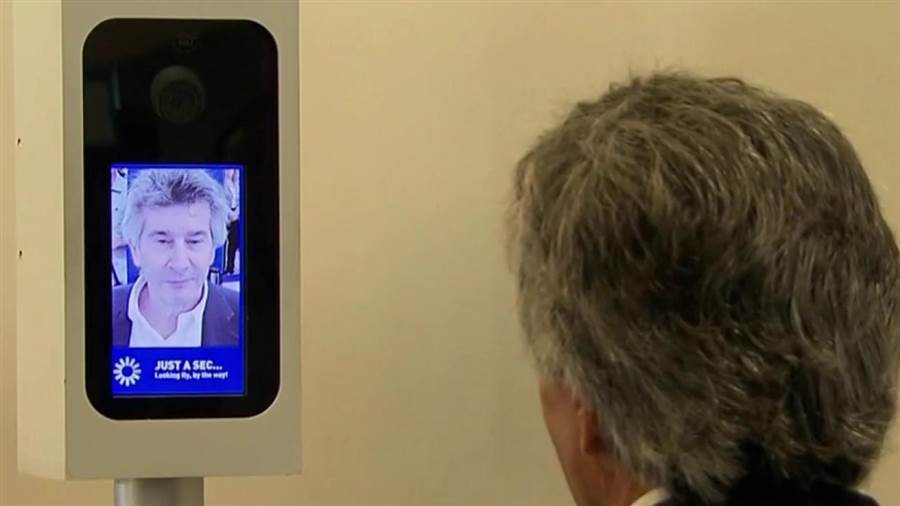 Over 28 million people are expected to fly over the next two weeks. Staying healthy during a flight requires a few precautions.
According to data collected by AAA (the American Automobile Association), travel during this year's Thanksgiving season broke a 12-year record, with about 50.9 million people traveling 50 miles or more from their homes.
If that's any indication for the future, then we should expect more mobs of travelers for the winter holidays as well, especially Christmas and New Years'.
With flu season upon us, and the sky-high volumes, travelers should be more vigilant than ever about catching an in-flight infection. But keep in mind, there are a lot of myths and misconceptions out there about in-flight risks, and the cleanliness of recycled air.
Here are the answers to the seven most frequently asked questions about health and airline travel.
What are the most common illness symptoms reported by airline passengers?
Airline passengers often experience headaches, fatigue, fever, nausea, sore throat, congestion, and inner ear pain.
What is it about airline travel that makes passengers feel sick?
Airline travel can be a shock to the body for many different reasons. First, there's just the stress. From getting to the airport, enduring long lines, security, tight deadlines, missed flights, delays, and cancellations, there are a multitude of stressors that come with flying.
Taking early morning or red-eye flights can also interrupt your normal sleeping pattern. All of these things hinder your immune response.
Additionally, airline cabins have lower oxygen content, lower humidity, and lower barometric pressure, which can interfere with your respiratory system. Add jet leg, motion sickness, uncomfortable seating, and engine noise, and you've got a recipe for the ickies.
Is recycled air a closed loop, systematically spreading airborne bacteria throughout the cabin?
No. Actually, only about 50% of the air in the cabin is recycled. The air comes from outside the aircraft, flowing into the cabin through the overhead vents, and exiting through the floor.
What this means is that the air travels from the top-down, not from the front to the back. Good news for anyone sitting a few rows back from sick passengers.
How is recycled air cleaned and filtered?
Before the air is recirculated throughout the cabin, it's passed through air filters that eliminate dust, vapor, mold, and bacteria. The filters aren't fine enough to capture viruses; however, almost all viruses are spread through fluid droplets, which the filters can easily soak up.
In fact, according to independent research, you have more to fear from public buses, trains, city streets, and ordinary office buildings, all of which have higher concentrations of microorganisms than airline cabins.
Then how are infections spread in the cabin?
Even if the air is properly recycled and filtered, passengers are still at risk for infection. The two most common ways that diseases are transmitted in flight are:
Contact. Skin-to-skin contact, or, more likely, contact with bodily fluids, can spread infections. When a person sneezes, coughs, or talks, they inadvertently spritz the few feet in front of them with droplets that are filled with germs. Touching these droplets, then touching your eyes, nose, or mouth, is the easiest way to get sick on a plane.
Airborne. The infected droplets will eventually evaporate, lifting the germs into the air. Breathing in these air particles before they've had a chance to reach the filters can introduce an infection into your respiratory system. However, this is much more likely to affect you on longer flights than short ones – think 8 hours or more.
Why is the air in the cabin so dry?
Humidity in the average airline cabin is set to 25%, significantly lower than the humidity found in a comfortable home, which is closer to 35%.
This lower humidity has been known to irritate some people's sinuses. However, raising the air's moisture comes with its own risks, as bacteria and fungi can get cozy in the air ducts and water tanks at higher humidity.
What can I do to stay healthy while flying?
Don't fly when you are sick. When you're congested, the change in altitude can inflict severe pain on your ear canal and sinuses. Plus, you can easily transmit your infection to other passengers.
Drink plenty of water, to avoid dehydration.
Avoid caffeine and alcohol. These can contribute to dehydration.
Use moisturizers, saline eye drops, and nasal sprays to keep your airways from drying out.
For more great tips on airline travel, visit our friends at Today.com. Travel safe this holiday season. Thaïs
Read the full article at: www.today.com
About Dr. Thaïs Aliabadi
As one of the nation's leading OB-GYNs, Dr. Thaïs Aliabadi offers the very best in gynecological and obstetric care. Together with her warm professional team, Dr. Aliabadi supports women through all phases of life. She fosters a special one-on-one relationship between patient and doctor.
We invite you to establish care with Dr. Aliabadi. Please click here to make an appointment or call us at (844) 863-6700.

Latest posts by Dr. Thaïs Aliabadi
(see all)