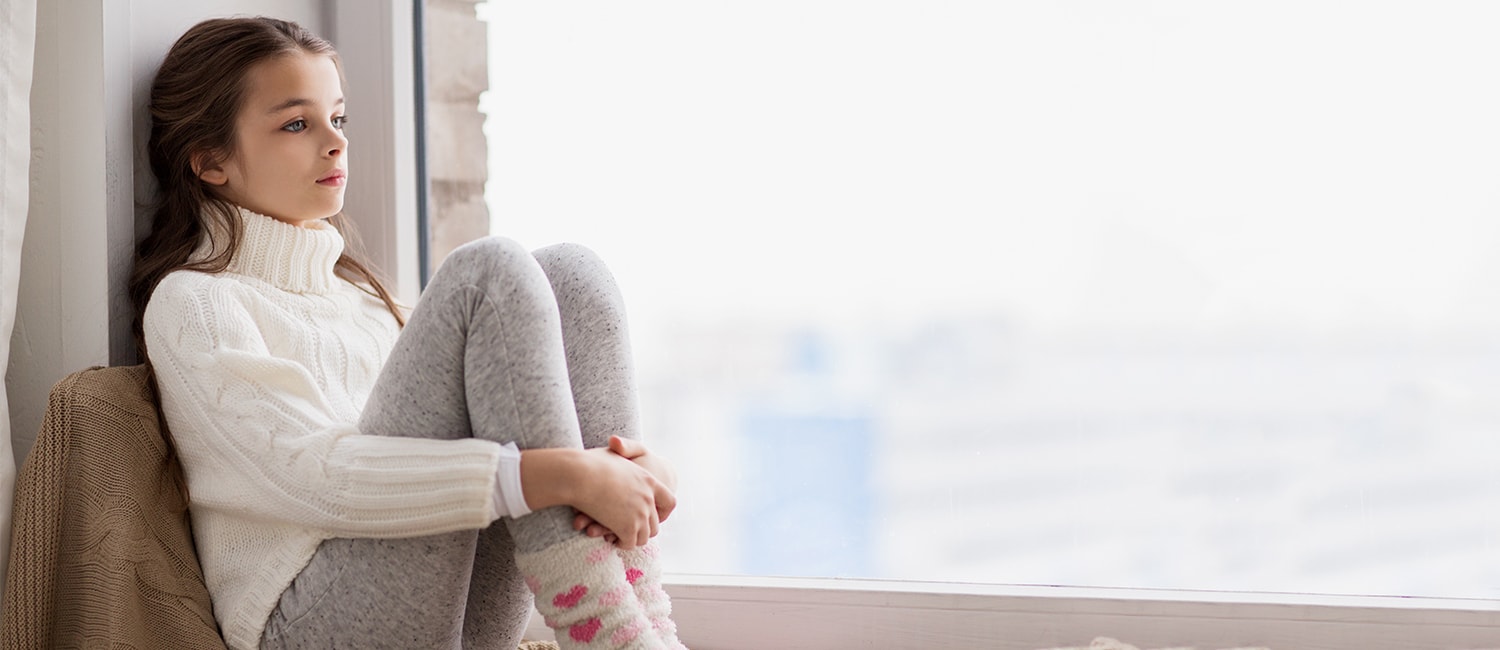 Making her hug even loved ones sends the wrong message about consent.
It's an extra difficult time to read the news lately as men (thus far) I admire (or don't, as the case may be) are revealed to have been habitually abusive toward others with less power to fight back. But this may finally be changing.
This new strength in numbers to speak out against injustice and to be inherently believed instead of belittled is extremely welcomed by me and many others.
But this morning I ran across a story from the Girl Scouts of American that made me, as a mother of three daughters, profoundly sad, even though the story's advice makes a lot of sense.
The Girl Scouts of the America issued a warning to parents this holiday season, asking them to think twice before forcing their daughters to hug relatives at gatherings.
"Think of it this way, telling your child that she owes someone a hug either just because she hasn't seen this person in a while or because they gave her a gift can set the stage for her questioning whether she 'owes' another person any type of physical affection when they have bought her dinner or done something else seemingly nice for her later in life," reads the post on the Girl Scouts' website.
Here is the statistic that strikes terror in my heart: one in nine girls under the age of 18 experiences sexual abuse or assault at the hands of an adult, according to data shared by the Rape, Abuse and Incest National Network (RAINN), an anti-sexual assault organization.
Past research also suggests that nearly one in three episodes of sexual abuse of a child is perpetrated by a family member.
The Girl Scouts' post encourages parents to offer their daughters ways to show gratitude that do not require physical contact, including "a smile, a high-five, or even an air kiss."
I don't know how you feel about this but the comments to this on the Girls Scout Facebook page are remarkably varied and strongly felt, as you can read here:
Two of the many comments that really strike home to me are:
This is absolutely ridiculous!!!! I MAKE my kids hug and kiss family members and close friends of the family when we say hello and goodbye! It's a sign of respect!!
I think you are missing the larger point. Children are conditioned to give and receive affection, even if they don't consent to it. After years of this, it becomes difficult to say no to those affections later because they are told they have to do what the other person wants. I think it's important to let children have autonomy and a say over their body. They get used to being able to say no, so they can say it later in life when it's important.
Please share your thoughts, and if you want to read one of many articles on this topic, here is the one from ABC News I saw.
Read the full article at: www.girlscouts.org

Latest posts by Dr. Thaïs Aliabadi
(see all)