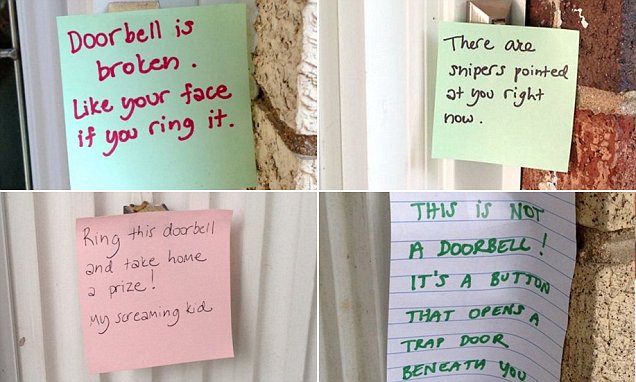 As any mother worth her salt will know, that time when your child is napping is precious.
Read the full article at: www.dailymail.co.uk
If there is one thing that terrifies me, it's walking up to a front door of a friend who has a baby and wondering how I am going to get into their house without ringing their doorbell. As we all know that under no circumstances do we ever ring the doorbell of a home that may contain a baby/toddler!
I could not help but laugh (and relate) to these  "do not ring the doorbell signs/threats.  Oh the good old days. I hope you enjoy them too.

Latest posts by Dr. Thaïs Aliabadi
(see all)
Reader Interactions