Parents all over the world are often driven to desperate measures in their efforts to get a sleepless infant off to peaceful dreamland. New parents can expect to enjoy not much more than five hours of sleep each night and that sleep deprivation amounts to losing a month and a half of sleep in just the first year of their baby's life.
In response to this universal dilemma, Ford Motor Co. has debuted a remarkable new crib designed to cure the troubled sleep patterns of both insomniac infants and their often frantic parents. In a contest sponsored by Ford, the Spanish creative studio Espada y Santa Cruz submitted the winning design, which uses cutting-edge technology to utilize a tried and true old remedy.
ARVE Error: src mismatch
url: https://youtu.be/xqifE_FFb8A
src in: https://www.youtube.com/embed/xqifE_FFb8A?feature=oembed&wmode=opaque
src gen: https://www.youtube.com/embed/xqifE_FFb8AActual comparison
url: https://youtu.be/xqifE_FFb8A
src in: https://www.youtube.com/embed/xqifE_FFb8A?wmode=opaque
src gen: https://www.youtube.com/embed/xqifE_FFb8A

Parents have long known that the experience of being driven in an automobile has a calming and sleep-inducing effect on youngsters. But, while actually putting a child in a car and driving her around until she gets drowsy may work just fine in regard to inducing the child, that behavior has the opposite effect on the sleep patterns of the parents. The new crib, called Max Motor Dreams, creates an in-home environment that amounts to a virtual reality reproduction of a car trip.
The base of the crib gently but unevenly rocks back-and-forth, precisely replicating the sensation of being in a moving vehicle, while the illumination component of the crib duplicates the traffic and vehicular lights ordinarily encountered in an actual nighttime spin around the neighborhood.
The software which animates the award-winning crib is programmed to emulate a soothing road trip. That software is activated by downloading the Max Motor Dreams app to a smartphone and taking the phone for a 20-minute drive in the family vehicle. The app picks up the car's motion, ambient sounds, and even the flash of other vehicles' headlights. All these motion, sights, and sounds, are captured by the app and relayed to the crib's onboard computer.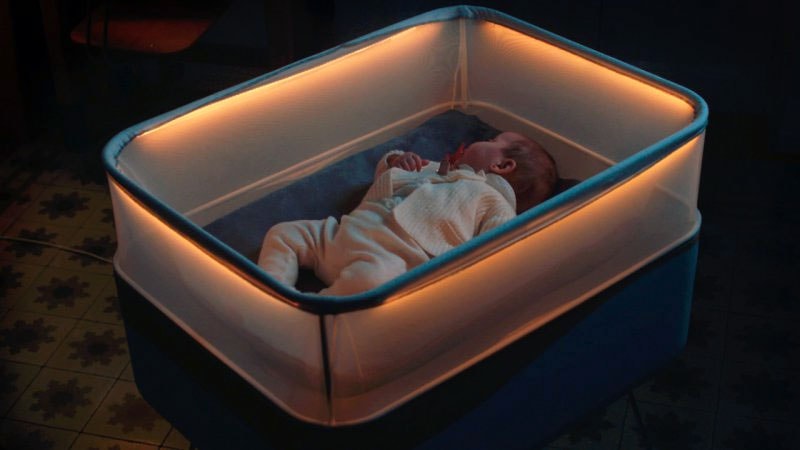 The innovative crib reproduces all the comforting elements of an automotive journey; the motor starts up, the mattress mimics the bumps and turns encountered in the programming tour, street lights and other vehicles' headlights seem to flash within the crib, and faithful reproduction of all the noises encountered in the programming trip provides the soundtrack to dreamland.
The downside to this miraculous Mother's Little Helper is its current unavailability. Unfortunately, the Max Motor Dreams crib is, for now, a concept pilot program. However, keep your hopes alive, because Ford is reportedly contemplating putting Max Motor Dreams into production.
Read the full article at: www.digitaltrends.com.
Save
Save
Save
Save

Latest posts by Dr. Thaïs Aliabadi
(see all)
Reader Interactions