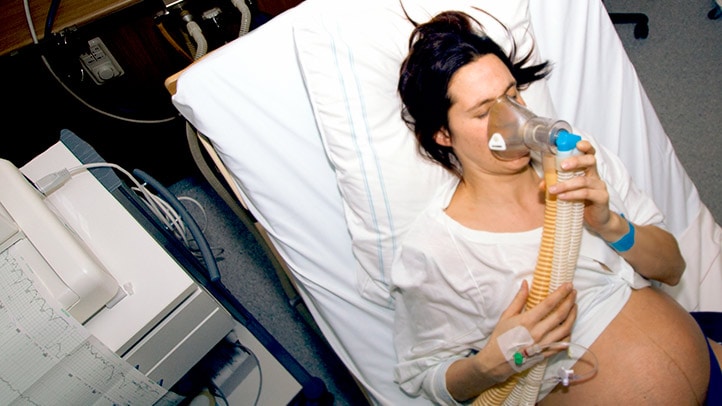 This chemical has become more common in the labor and delivery ward. It might not make you laugh your way through labor, but here's what it does have to offer.
Read the full article at: www.whattoexpect.com
After widespread use in childbirth during the early 20th century, nitrous oxide was largely replaced by epidurals in the 1960's. Today its significant advantages are being reconsidered and there is a comeback for laughing gas in the 21st century delivery room. I frequently use NO2 for procedures in my office and I think it can be a good option for second and subsequent deliveries. Read this article and let me know what you think.  Thais

Highly-trained and honored by the medical community, Dr. Thais Aliabadi is certified by the American Board of Obstetrics and Gynecology and a Diplomat of the American College of Obstetrics and Gynecology. She implements the most advanced, state-of-the-art technology and treatment options. Dr. Aliabadi specializes in up-to-date, minimally invasive surgical techniques, promising her patients shorter recovery times, reduced pain, and the least interruption to their daily lives.

Supported by her warm professional team, Dr. Aliabadi treats women through all phases of life and cherishes the special one-on-one relationship between patient and doctor.
Reader Interactions