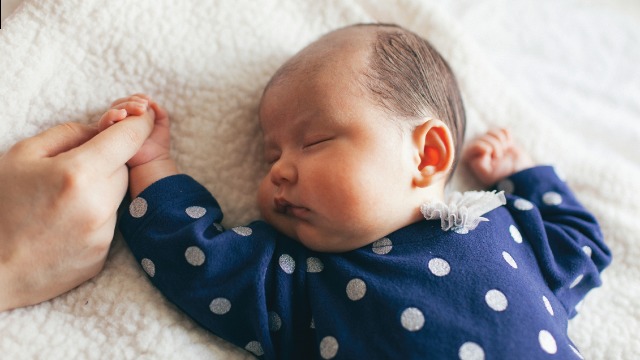 Americans are more likely to anticipate negative than positive effects from widespread use of gene-editing technology
An astonishing and hugely important scientific breakthrough has been gaining momentum over the last couple of decades. Scientists have learned how to alter human DNA through a human gene editing process known as CRISPR/Cas9.
These new techniques will soon make it possible to eliminate genetic diseases
In the near future, it will be realistically possible to custom design the physical and mental characteristics of individual humans. Prospective parents may sit down with a counselor and complete a checklist specifying exactly how their child will look, think, and behave. We know this sounds like the wildest sort of hyperbolic science fiction. But it might be just around the corner. Really.
This sort of cataclysmic change will certainly provoke intense public reaction. In 2017, the National Academy of Sciences and the National Academy of Medicine released a consensus report on the science, ethics, and regulation of human genome editing. The two agencies agreed that the American public deserves to be engaged in these questions. Public opinion should be incorporated into the policy-making process surrounding human genome editing.
What's been the public reaction to human gene editing so far?
The authors of a study published in August 2017 by Science magazine responded to that question. They relied on survey data collected from 1,600 American adults.
Approximately two thirds of those surveyed approved of genetic changes designed to treat or prevent disease.
When the question posed to the survey respondents concerned a gene alteration to cure or prevent disease in one individual human, the approval rate was 64%.
When the respondents were asked about a permanent and heritable gene change that would benefit future generations, the approval rate was 65%.
When the survey inquired about gene changes unrelated to disease, intended only to enhance the characteristics of a single human being, only 40% responded favorably. And an even lower share (26%) registered approval of gene changes designed to enhance the physical and/or mental characteristics of both the initial recipient and his or her descendants.
Public approval of gene editing continues to depend largely on the purpose of the changes
On July 26 of this year, the Pew Research Center released the findings from its most recent survey on the attitudes Americans hold towards gene editing for infants. The results of the new study are consistent with the earlier Science magazine survey.
Changing an unborn baby's genetic characteristics to cure a serious disease that the infant would have at birth garners a 72% approval rating.
A slightly smaller portion of Americans (60%) believe that gene editing to reduce a baby's risk of developing a serious disease over his or her lifetime is appropriate.
But when the survey inquired about gene editing which relies on destructive embryonic testing, 65% of Americans said that process is "taking technology too far". Only 33% of the respondents said that testing on human embryos is an "appropriate use of medical technology".
The Pew study shows that levels of religious belief are quite significant in shaping opinions regarding gene editing.
Only 40% of those with a "high" religious commitment believe that genetic editing to cure a serious disease that a baby would have at birth is appropriate.
But 82% of people with a "low" level of religious belief opine that such treatment is appropriate.
Variations in responses from other sectors of the public are also interesting. More men than women believe that gene editing is an appropriate use of medical technology. Americans with higher levels of scientific knowledge are more likely to have a positive view of gene editing.
What's the downside of human gene editing?
One of the more interesting results of the Pew study is the share of Americans who believe that widespread gene editing will have pronounced negative effects.
87% believe that widespread gene editing is likely to create more societal inequality because only the wealthy will be able to afford it.
86% believe that, even if gene editing is used appropriately by some, it is likely that "others will use it in morally unacceptable ways".
84% are apprehensive that "gene editing will be used before we fully understand its effects on health".
On the positive side, 60% believe it to be likely that gene editing "will pave the way for new medical advances that benefit society". Similarly, 64% believe that gene editing "will help people live longer and have better quality lives".
Here's another interesting finding. The more people know about gene editing, the more likely they are to believe that it's an appropriate use of medical technology. For example, 65% of those who have "heard a lot" about gene editing approve of its use to reduce the risk of a serious disease that could occur over a baby's lifetime. Only 52% of those who have "heard nothing" about gene editing approve of that use.
Okay, it's time for a brief, sample-size (you), self-reporting survey. Now that you've learned more about gene editing, are you more or less optimistic about its future? Let me know what you think! Thaïs
About Dr. Thais Aliabadi
As one of the nation's leading OB-GYNs, Dr. Thaïs Aliabadi offers the very best in gynecological and obstetric care. Together with her warm professional team, Dr. Aliabadi supports women through all phases of life. She fosters a special one-on-one relationship between patient and doctor. We invite you to establish care with Dr. Aliabadi. Please click here to make an appointment or call us at (844) 863-6700.
Read the full article at: www.pewinternet.org

Latest posts by Dr. Thaïs Aliabadi
(see all)