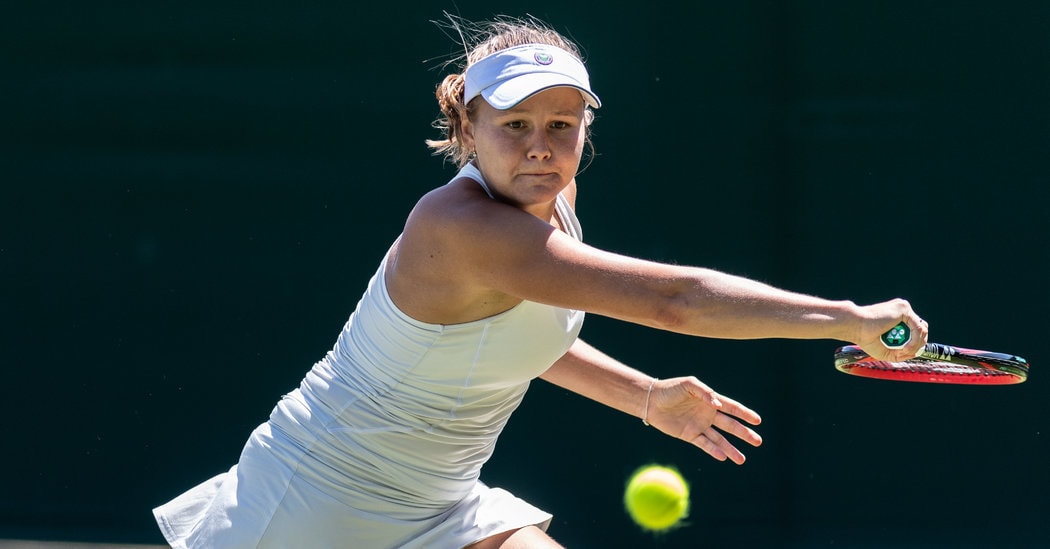 This year's women's singles draw at Wimbledon featured six moms, including Serena Williams and Evgeniya Rodina. Williams defeated Rodina on Monday.
Ever since top-tier women's athletics became a thing, female athletes have faced a choice. Either dedicated motherhood or the single-minded pursuit of athletic success. It's always been one or the other, never both. Typically, starting a family took place only after the athlete's career was over.
Now women's tennis has taken the lead in providing ways for its stars to combine successful maternity with an equally successful athletic career, even at the most elite levels.
Mothers have won Grand Slam tennis titles in the past, but those instances have been few and far between. When Kim Clijsters won the United States Open in 2009 after the birth of her first child, it had been almost 30 years since a mother had won a Grand Slam.
This year's Wimbledon tournament features six mothers in the women's singles draw
Last Monday Serena Williams, mother of a 10-month-old girl, defeated Evgeniya Rodina, whose five-year-old daughter was being cared for in Wimbledon's fully staffed nursery.
Victoria Azarenka is a mother who has been both the No. 1 woman tennis player in the world and a Grand Slam champion. She is leading the campaign for the provision of child care (such as that provided by Wimbledon) at each and every Women's Tennis Association tournament.
Female tennis stars are advocating the WTA to support motherhood
Becoming a father has absolutely no impact on the ability of a male athlete to compete in his sport. In stark contrast, a woman athlete's pregnancy makes top level athletic endeavor impossible for her. For a year or more she must work hard to transition back into superb physical condition.
Williams unparalleled success (like seven Wimbledon titles) gives her some major clout. She's joining Azarenka in pushing the WTA to adopt policies that accommodate motherhood.
Gender disparity led to inequitable consequences
After Williams recent return from maternity leave, the WTA ranking system left her at an unrealistically low No. 183. Wimbledon corrected this unfairly punitive ranking by giving Williams the No. 25 seeding in this year's tournament.
Another area of concern being addressed by the WTA is sponsorships, which can be jeopardized by maternity leave. A pregnancy often interferes with contractually obligated activities, such as public appearances.
Azarenka recognizes the significant maternal progress being made by the WTA: "I think it's an important conversation that has been started," she said. "This conversation has led to numerous meetings, numerous occasions where we are discussing the rules and how can we be a leader in sports to have the best maternity policy."
It's good to see many changes happening that support gender equality throughout the world. Let me know what you think. Thaïs
About Dr. Thais Aliabadi
As one of the nation's leading OB-GYNs, Dr. Thaïs Aliabadi offers the very best in gynecological and obstetric care. Together with her warm professional team, Dr. Aliabadi supports women through all phases of life. She fosters a special one-on-one relationship between patient and doctor. We invite you to establish care with Dr. Aliabadi. Please click here to make an appointment or call us at (844) 863-6700.
Read the full article at: www.nytimes.com

Latest posts by Dr. Thaïs Aliabadi
(see all)