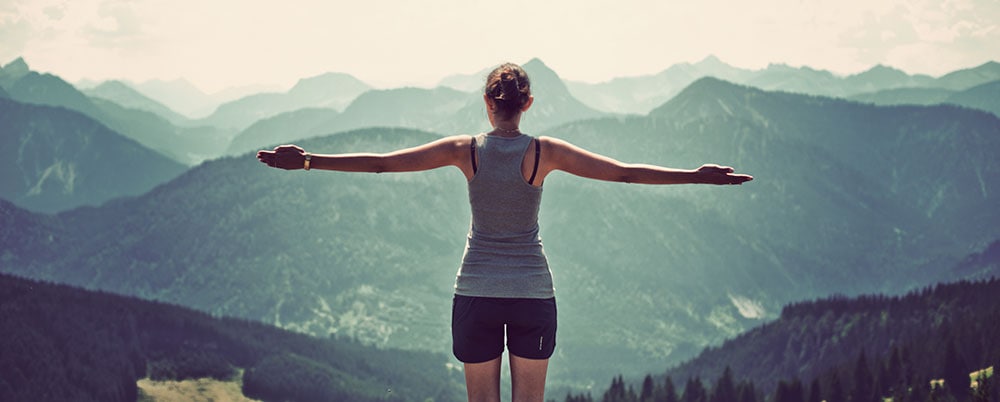 According to the American Psychological Association's annual "Stress in America" report from 2015, women felt more stress that year than they did the previous one. Plus, their stress levels were higher than men's. Work and money are the biggest sources of that stress, which makes sense because the gender gap still persists. Even in 2016, women working full-time in the U.S. were paid 80 percent of what their male colleagues earned for the same work. Suffice it to say, the many sources of women's stress may grind down their health over time. So here are some ways for women to improve their overall wellness.
1. Eating Healthy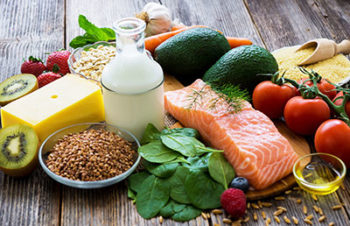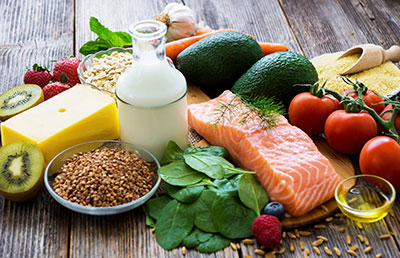 Currently, 66.9 percent of women in the U.S. are either overweight or obese, which is less than the comparable stat for men, at 73.7 percent. Studies have linked higher body mass index to mental health conditions like anxiety, depression, and low self-confidence. The physical ailments related to obesity, meanwhile, include sleep apnea, kidney disease, type 2 diabetes, and high blood pressure.
To slim down and boost your mood, maintain a healthy eating regimen. Some foods you should work into your diet include nuts, beans, yogurt, raisins, tomatoes, whole grains, and omega-3 fish. Also, avoid sodium, trans fats, and fast food. Avoid pesticides as there's evidence pesticides may harm a woman's fertility and despite all the hype, coconut oil may not be friends with your heart.
2. Get More Sleep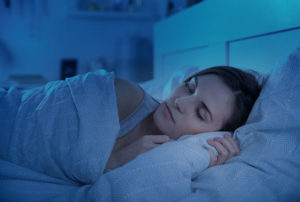 Sleep is important, but with all the stress you are under from work, family, or just life in general, getting the recommended seven to nine hours of sleep each night seems impossible. Before you brush off a lost hour or two of sleep, consider the consequences of your lack of sleep. Sleep deprivation can leave you feeling moody, irritable, and foggy, making it difficult to concentrate. Sleep can be even more important during menopause.
You may also find that you are getting sick more due to a weakened immune system or have gained weight due to an imbalance of two important brain chemicals (ghrelin and leptin) that control your appetite. Make sleep a priority by powering down electronics at least 30 minutes before bedtime, getting everything ready for the day the night before so you can squeeze in that extra 15 minutes of shuteye, or set a bedtime alarm on your phone.
3. Find a Healthy Hobby
Hobbies are meant to be an escape from the daily grind, but who says it can't also be good for you too? Hobbies give your brain a break, leaving you to focus on something that makes you happy. Plus, the added happiness and stress-relief can actually increase your productivity, and help you return to your daily tasks feeling energized. There are plenty of fun activities to try out such as dancing, cooking, gardening, volunteering, reading, or crafting. Find something you are interested in, pencil it in if necessary, and enjoy the benefits.
4. Exercise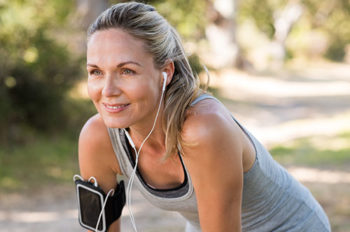 One of the best things that you can do for your own health is exercise, which has been shown to lower your risk of getting cardiovascular disease, lung and endometrial cancer, and other health conditions. As you get older, exercise lowers the likelihood that you'll develop arthritis and osteoporosis.
Additionally, it improves your balance and coordination so you're less at danger of falling. Basketball, baseball, racquetball, running a 10k, water polo, dance – each sport has its unique benefits. So it doesn't so much matter what you do so long as you enjoy doing it. The last thing you want is to view exercise as another part of your grind, rather than a joyful activity.
5. Home Gym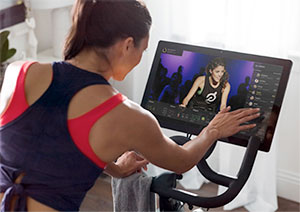 Although exercise is great for you, many people never find time in their schedules to work out because going to the gym becomes more a psychological hurdle than a physical test. People don't like getting up at 5 a.m. or going after work has exhausted. That's why many people prefer to install a home gym. First, figure out which part of your house will work best. That space could be an attic, the basement, or, if you live in a place like Florida or Southern California, an enclosed patio outside. Once you've figured this out, install the right decor to replicate a professional gym. Hang some mirrors, put down interlocking rubber flooring and build in a sound system to play the tunes that'll get you through the next set.
If you want to get the right equipment, you might splurge on the new $1,990 Peloton. Of course, big purchases on exercise machinery can often turn into another clothes rack in your basement. So consider getting dumbbells, kettlebells, and a Bosu Balance Trainer, instead. None of these are expensive.
You can pick up a set of dumbbells for around $30 at most retailers. Kettlebells are priced about the same. ($50 for a pair of two.) Finally, a Bosu Balance Trainer comes out to $100. Altogether, that's $200 for a fully operational gym, which you can go to whenever you want — without shelling out for a monthly membership.
Women face pressure at home, at work, and in many other places and areas of life. So it's essential for you to attend to your health so that you can minimize the stress of your daily grind.
As one of the nation's leading OB-GYNs, Dr. Thaïs Aliabadi offers the very best in obstetric care. Supported by her warm professional team, Dr. Aliabadi treats women through all phases of life and fosters the special one-on-one relationship between patient and doctor.

We invite you to establish care with Dr. Aliabadi. Please click here to make an appointment or call us at (844) 863-6700

We also invite you to establish care with Dr. Aliabadi. Please click here to make an appointment or call us at (844) 863- 6700.
Latest posts by Julia Merrill
(see all)