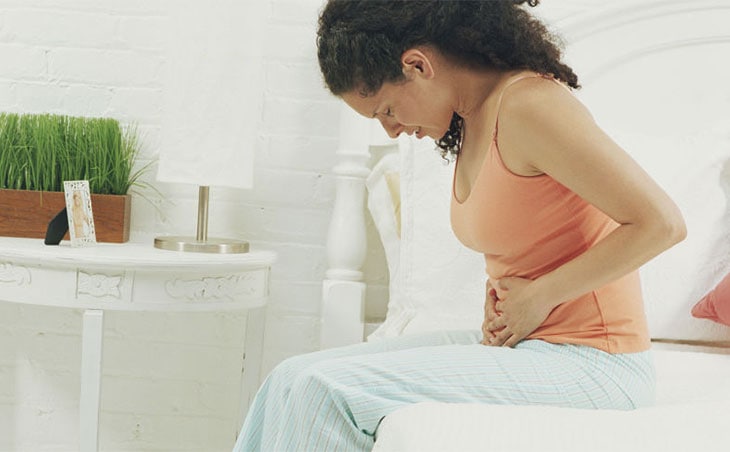 Endometriosis is an excruciating and chronic disease, with no known cause. Right now, researchers and doctors are being challenged to find treatment options for Endometriosis that we could call a cure.

Here's what we know about endometriosis

The lining of a woman's uterus is known as the endometrium. During a menstrual cycle, parts of the endometrium thicken, bleed, break down, and flow out of the body. But in ten percent of women of childbearing age, endometrium tissue migrates to parts of the body other than the uterus. In its new locations, the foreign tissue acts as it does in the uterus; it thickens, bleeds, and breaks down. The disintegrating material and blood have no avenue of escape. Tissue morphs into abnormal growths and lesions. This results in chronic and severe pelvic pain, heavy menstrual bleeding, and infertility. 
ARVE Error: src mismatch
url: https://www.youtube.com/watch?v=TtFHnTm5GzA
src in: https://www.youtube.com/embed/TtFHnTm5GzA?feature=oembed&wmode=opaque
src gen: https://www.youtube.com/embed/TtFHnTm5GzAActual comparison
url: https://www.youtube.com/watch?v=TtFHnTm5GzA
src in: https://www.youtube.com/embed/TtFHnTm5GzA?wmode=opaque
src gen: https://www.youtube.com/embed/TtFHnTm5GzA

The severity of endometriosis is categorized by stages that correspond to the number and size of the growths and lesions. Often there is no correlation between the diagnosed stage and the patient's symptoms. Stage I endometriosis may entail pain that is completely debilitating. A woman with Stage IV endometriosis may be unaware she even has the condition. 
As the body attempts to adapt to invasive tissue, inflammation causes scar tissue and adhesions to grow. Organs and muscles mesh together, all resulting in ever-increasing pain.
What causes endometriosis?
While no specific cause of endometriosis is known, studies show it has a genetic component. Family members of endometriosis patients are more likely to develop the condition. Endometriosis has been discovered in fetuses, meaning that some women are born with the condition. When surging hormone levels trigger menstruation, the disease can become activated.
Better education is needed for young girls and women to help them recognize the difference between painful periods and endometriosis. They need to know that endometriosis pain doesn't have to be confined to their periods, or even their pelvic area.
Current Treatments
In many countries throughout the world, large amounts of effort and money are devoted to the study of endometriosis. But medical science has not yet learned how to either prevent it or cure it. Treatment for endometriosis is usually with medications or surgery. The approach you and your doctor choose will depend on the severity of your signs and symptoms and whether you hope to become pregnant.
Generally, doctors recommend trying conservative treatment approaches first, opting for surgery as a last resort.
Conservative Treatments for endometriosis
There are a number of conservative treatments to consider trying to treat endometriosis which include:
Hormonal contraceptives
Birth control pills, patches and vaginal rings help control the hormones responsible for the buildup of endometrial tissue each month. Most women have lighter and shorter menstrual flow when they're using a hormonal contraceptive. Using hormonal contraceptives — especially continuous cycle regimens — may reduce or eliminate the pain of mild to moderate endometriosis.
Gonadotropin-releasing hormone (Gn-RH) agonists and antagonists
These drugs block the production of ovarian-stimulating hormones, lowering estrogen levels and preventing menstruation. This causes endometrial tissue to shrink. Because these drugs create an artificial menopause, taking a low dose of estrogen or progestin along with Gn-RH agonists and antagonists may decrease menopausal side effects, such as hot flashes, vaginal dryness and bone loss. Your periods and the ability to get pregnant return when you stop taking the medication.
Progestin therapy
A progestin-only contraceptive, such as an intrauterine device (Mirena or Kyleena), contraceptive implant or contraceptive injection (Depo-Provera), can halt menstrual periods and the growth of endometrial implants, which may relieve endometriosis signs and symptoms.
Danazol
This drug suppresses the growth of the endometrium by blocking the production of ovarian-stimulating hormones, preventing menstruation and the symptoms of endometriosis. However, Danazol may not be the first choice because it can cause serious side effects and can be harmful to the baby if you become pregnant while taking this medication.
Surgical Treatments for endometriosis
Conservative Surgical Options
If you have endometriosis and are trying to become pregnant, surgery to remove as much endometriosis as possible while preserving your uterus and ovaries (conservative surgery) may increase your chances of success. If you have severe pain from endometriosis, you may also benefit from surgery — however, endometriosis and pain may return.
Laparoscopic surgery is the only certain diagnostic treatment available. It's also the most complete remedy. Insertion of a laparascope into the patient's abdomen enables a surgeon to see if endometriosis is present and, if so, its current locations.
Laparoscopic identification of the growths and their locations allows the surgeon to diagnose the disorder. Then with laser surgical techniques, the endometrial abnormalities are released and extracted.
This procedure is minimally invasive. Given a surgeon with exceptional skill and experience, it often provides near-complete relief. But endometriosis is a resilient disease. It can recur after even the most skillfully performed surgery.
Hysterectomy, the non-conservative surgical option
A hysterectomy is a draconian attempt at an endometriosis cure. It prevents the future development of endometrial lesions and growths but doesn't address the abnormalities which have already escaped the uterus.  A hysterectomy is typically considered a last resort, especially for women still in their reproductive years. You can't get pregnant after a hysterectomy.
Long-term health risks after hysterectomy may include an increased risk of heart and blood vessel (cardiovascular) diseases and certain metabolic conditions, especially if you have the surgery before age 35.
Is a new game-changing treatment for endometriosis on the horizon?
The U.S. Food and Drug Administration has not made a decision on a new drug application (NDA) for elagolix in the treatment of endometriosis-associated pain. If approved, elagolix will be the first oral therapeutic strategy for endometriosis-associated pain in more than a decade. Elagolix is an orally administered gonadotropin-releasing hormone (GnRH) antagonist. Elagolix is believed to have its effect by altering the level of pituitary GnRH suppression and, as a result, titrating circulating hormone levels. By this method, it is believed that elagolix may provide relief from the pain associated with conditions such endometriosis and uterine fibroids, without a need to actively manage bone loss.
Women suffering with endometriosis often write their personal stories on the internet. These narratives are helpful resources for women seeking comfort, community and understanding of the symptoms they are enduring. 
Please let me know what you think below in the comments section.

Thaïs 
Save

Latest posts by Dr. Thaïs Aliabadi
(see all)
Reader Interactions