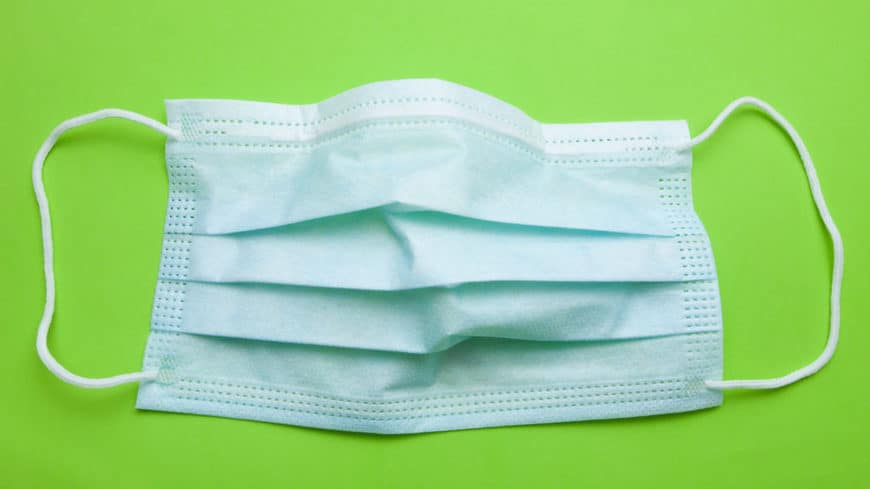 H3N2 is a quirky virus that seems, at every turn, to misbehave and make life miserable for people who contract it and scientists keeping an eye on it.
The flu epidemic this season is significantly worse than normal. The most currently active strain of influenza is called H3 and it's particularly virulent. This year's crop of flu vaccines is less effective against H3 than in previous influenza (H1) viruses. The result? Over 15,000 cumulative cases of H3 since October 1, 2017, and another 4,000 flu cases from different lineages. At least 37 babies have died from flu this season.
Currently available flu vaccines are losing the battle
"H3 dwarfs the contribution of H1 to the overall epidemic burden of influenza, in terms of hospitalizations, care facility outbreaks, and deaths," said flu expert Dr. Danuta Skowronsky, an epidemiologist with the British Columbia Center for Disease Control. Updating of flu viruses has lagged behind the rapid mutation rate of H3. The current vaccines are losing their effectiveness.
What if your own personal bout with the flu is bad enough to require medical attention?
Well, a new study says your risk of a heart attack increases six-fold during the week after your diagnosis. Published in the New England Journal of Medicine on January 24, this report describes the results of study of 364 heart attacks suffered by folks in Ontario, Canada.
Of those heart attacks, 20 happened within a week after a confirmed diagnosis of influenza; 6 died
The other 344 heart attacks were randomly dispersed at a rate of 3.3 per week throughout the study period (a year before and a year after the flu diagnosis). The study was performed by the Institute for Clinical Evaluative Sciences and Public Health in Toronto. Jeffrey Kwong, the study's lead author, said, "There is inflammation going on, and your body is under a lot of stress. These changes can lead to an increased risk of forming blood clots in the vessels that serve your heart."
Stress and inflammation due to the flu can break loose the plaque inside blood vessels
When this happens, it can cause blockage in an artery. Also, the heart must pump harder and faster when a person has the flu. The heart is working to propel blood through the infected lungs, and then pump the oxygenated blood throughout the body. This extra work substantially increases the amount of stress on the heart.
Most of the heart attack victims in the study were over the age of 65, and many of them already had risk factors for heart disease, like high blood pressure, high cholesterol, or diabetes.
About 30% of the study's heart attack patients had been vaccinated this flu season. This shows that vaccination is not always completely effective against the flu (and is especially ineffective against the H3 virus strain). However, said Kwong, some protection is clearly better than none. "If we can reduce the risk of influenza infection, then we should reduce the risk of heart attacks, so getting an influenza vaccine is still a very good idea."
This has been a terrible flu season for many people. Be sure to take precautions such as frequent hand washing. If you or your family have flu-like symptoms it's important to stay home. Don't go to work or send your kids to school.  Thaïs
Read the full article at: www.statnews.com

Highly-trained and honored by the medical community, Dr. Thais Aliabadi is certified by the American Board of Obstetrics and Gynecology and a Diplomat of the American College of Obstetrics and Gynecology. She implements the most advanced, state-of-the-art technology and treatment options. Dr. Aliabadi specializes in up-to-date, minimally invasive surgical techniques, promising her patients shorter recovery times, reduced pain, and the least interruption to their daily lives.

Supported by her warm professional team, Dr. Aliabadi treats women through all phases of life and cherishes the special one-on-one relationship between patient and doctor.
Reader Interactions