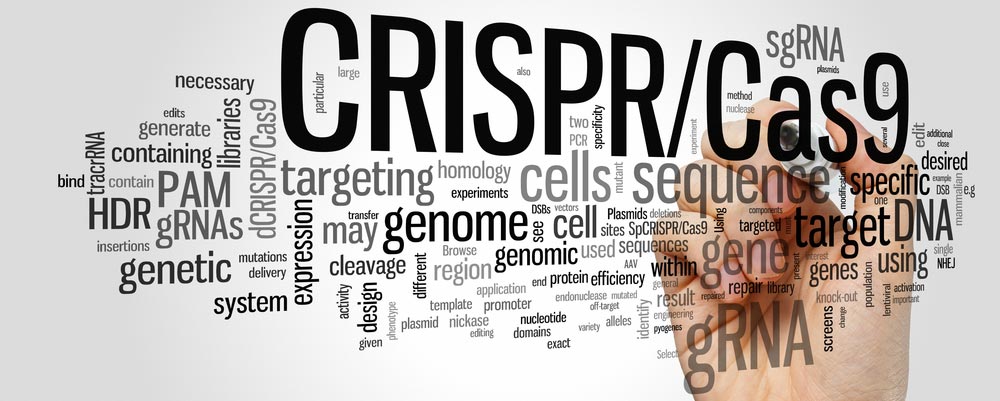 We recently wrote about evolving generations of drug-resistant bacteria. These bacterial strains have learned to resist antibiotics which have been the gold standard treatment for most infections.
We described how malignant bacteria and viruses have mutated into antimicrobial resistant microorganisms. These microorganisms are impervious to almost every weapon in a modern doctor's arsenal.
But now, new research is raising hopes that humans may prove to be smarter than germs after all.
Scientific teams have studied, adopted, and improved upon a virus killing tactic. It was originally developed by bacteria themselves, as a defense against attacking viruses.
What is CRISPR gene editing technology?
In 1987, Japanese scientists discovered some quirky repeating DNA sequences of E. coli bacteria. These patterns were labeled "clustered regularly interspaced short palindromic repeats," which led to the acronym CRISPR.
In 2007, it was discovered that CRISPRs are an integral part of a bacteria's defense system. They enable bacteria to recognize the genetic pattern of an invading virus. The bacteria then create warrior enzymes (called Cas9) that stop the viral threat by literally chopping up the viruses' DNA.
By 2013, scientists had learned to use Cas9 enzymes to edit living DNA and RNA. They used the enzymes like scissors, to slice out portions of a mouse's DNA, and then splice the DNA strand back together.
Since those discoveries, researchers have harnessed the burgeoning CRISPR Cas9 gene-editing technology to remove potentially harmful genes from human cells.
Using CRISPR technology for antibiotic therapies
The
newest role
envisioned for the CRISPR Cas system is a new kind of antibiotic, trained to attack and defeat the evolved antibiotic-resistant bacteria (superbugs) that now scorn standard antibiotics. These include bacterial infections such as UTIs, salmonella, and staphylococcus.
For decades, scientists and doctors have confronted bacterial and viral infections with the medical equivalent of widespread blunt force. Broad-spectrum antibiotics are commonly used to wipe out infections. But broad-spectrum antibiotics, by their very nature, also wipe out many beneficial microorganisms in the immune system.
Bacteria and viruses evolve and mutate
Harmful types of bacteria and viruses have demonstrated an accelerated ability to evolve and mutate. They've created effective defenses against medicine's best attempts to eradicate them.
The discovery of new antibiotics has slowed to a crawl during the last decade. In response, the rapid evolution of antimicrobial resistance and antibiotic resistance is threatening to spawn widespread infections that could be virtually untreatable.
Drug-resistant infections kill more than 23,000 people a year
In the US, drug-resistant infections afflict at least 2.8 million people a year and kill more than  35,000, according to the CDC (Centers for Disease Control). Such infections have doubled in the last ten years. The 26 antibiotics that doctors currently rely on may soon be ineffective.
But Crisper Cas9 (and its newly discovered sister enzyme Cas13) provide hope that, in the long run, the current failure of antibiotics to knock down infections won't really matter.
How does the CRISPR system work as an antibiotic?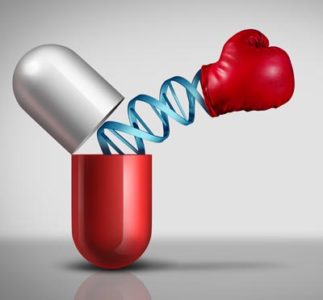 Crisper technology may soon enable doctors to snip out the resistance genes that make microorganisms immune to antibiotics from those microorganisms' DNA strands.
Just like Kryptonite makes Superman as vulnerable as an ordinary human, the CRISPR gene editing tool will re-sensitize antimicrobial-resistant microorganisms to standard antibiotics.
In a recent MIT study, researchers used CRISPR related enzymes to target and slice up DNA viruses in human lung cancer cells. This rendered them unable to infect other cells.
If further research shows that this technique works in living animals, it will create a pathway to new antiviral therapies for diseases caused by antibiotic resistant viruses.
CRISPR Cas9 may help cure diseases that have no effective treatment
CRISPR Cas9 technology may also prove to be effective against diseases for which we've never had an effective treatment, such as Ebola and Zika.
As with any new scientific endeavor, there are hurdles to surmount. Researchers have not yet built a system for delivery of CRISPR Cas9 that will precisely send the warrior enzymes to their viral target, and no testing has yet been accomplished on live animals.
Research teams working with CRISPR and its associated enzymes are confident these barriers will eventually fall. But those researchers are equally confident that bad bugs will continue to adapt, evolve, and mutate. And science will then devise new ways to deal with those new superbugs.
About Dr. Thaïs Aliabadi
As one of the nation's leading OB-GYNs, Dr. Thaïs Aliabadi offers the very best in gynecological and obstetric care. Together with her warm professional team, Dr. Aliabadi supports women through all phases of life. She fosters a special one-on-one relationship between patient and doctor.
We invite you to establish care with Dr. Aliabadi. Please click here to make an appointment or call us at (844) 863-6700.

Latest posts by Dr. Thaïs Aliabadi
(see all)