🤢 Each time you think about the inconvenience of colonoscopy, remember that colorectal cancer is the 2nd leading cause of cancer death in the U.S.
🤢 Blood in or on the stool, change in bowel habits, stools that are narrower than usual, general stomach discomfort (bloating, fullness, and/or cramps), diarrhea, constipation, or feeling that the bowel does not empty completely, frequent gas pains, weight loss for no apparent reason and rectal bleeding can be a sign of colon cancer.
🤢 Average risk individuals should begin screening for colorectal cancer at age 45.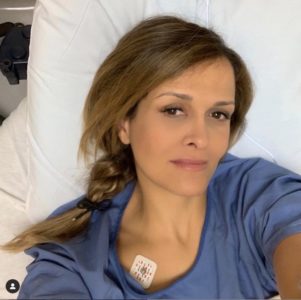 🤢 Individuals with family history of colorectal cancer or precancerous polyps (adenoma) in a first degree relative before age 60 years or 2 or more first degree relatives at any age should begin screening for colorectal cancer using colonoscopy at age 40 or 10 years before the youngest case in the immediate family.
🤢 Screening with colonoscopy is recommended every 3-5 years in the high risk population.
🤢 An effective physician should spend a minimum of 6 minutes withdrawing the scope from the cecum (start of the colon) to the anus in order to allow for adequate inspection. Physicians that spend less than 6 minutes are more likely to miss colon polyps.
🤢 The split-dose bowel prep has been shown in multiple studies to be superior to non-split-dose regimen for bowel preparation. The second bowel cleansing agent should therefore be finished within 3 to 5 hours of scheduled colonoscopy.
🤢 If you have family history of colon cancer, uterine and or ovarian cancer, consider genetic testing.
🤢 African Americans and Hispanics are more likely to be diagnosed with colorectal cancer in advanced stages.
🤢 Inflammatory bowel disease can increase your risk of colon cancer.
🤢 The disease develops from benign polyps (mushroom-like growths on the lining of the colon and rectum). Removing these polyps before they become cancerous may prevent cancer from developing.
🤢 A low-fat diet, high in vegetable and fruit intake, and regular exercise can also lower your risk of developing colorectal cancer.
🤢 I got my colonoscopy today. Now it's your turn! Thank you @treyzongastro #colonoscopy
About Dr. Thais Aliabadi
As one of the nation's leading OB-GYNs, Dr. Thaïs Aliabadi offers the very best in gynecological and obstetric care. Together with her warm professional team, Dr. Aliabadi supports women through all phases of life. She fosters a special one-on-one relationship between patient and doctor. We invite you to establish care with Dr. Aliabadi. Please click here to make an appointment or call us at (844) 863-6700.

Latest posts by Dr. Thaïs Aliabadi
(see all)