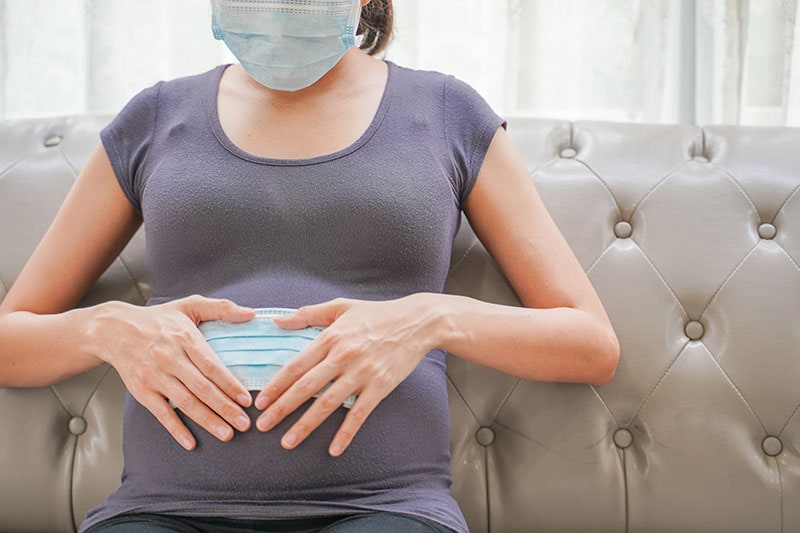 As far as the general public is concerned, COVID-19 seemed to suddenly come from nowhere, like a bat out of hell. One day there was a vague rumor about some sort of mysterious disease spreading in the Far East, and the next day our friends and family had it. Are we next?
How do viruses work?
Well, as it turns out, that's just the way viral pandemics operate. A virus makes the bad-miracle leap from an animal to a human. When that virus is borne atmospherically, via respiratory droplets as in speaking, singing, and sneezing, it can literally travel like the wind. Each infected person has been shown to pass it along to four other people. Passing it along to more than one person means the infection rate is growing
And when a virus is novel (in this context, "novel" means previously unknown) humanity's scientific response must start from scratch. This means that, at least at the outset, the virus's spread will easily outstrip the rate at which our scientific knowledge can catch up.
It's certain that no phenomenon in the past 100 years has received so much highly concentrated attention from so many of the world's leading scientists. And yet, despite the intense focus of the world's greatest biomedical researchers, there is still so very much that we don't know about this novel coronavirus and it's continuing impact on public health.
We don't know how much immunity is conferred upon survivors of an initial bout with the coronavirus.
We don't know how many people have COVID-19 without showing any symptoms. The Centers for Disease Control and Prevention (CDC) recently stated that 35% of those tested were infected but were asymptomatic.
We don't know what role children play in spreading the disease.
We don't know how much, if any, the warm breath of summer will impact the virus.
We don't yet know how to make a vaccine against the coronavirus disease.
We don't yet know how to make medical treatments specific to the new coronavirus. (But we know not to take hydroxychloroquine.) 
What we do know about coronavirus and pregnancy
When it comes to my specialty, obstetrics/gynecology, there is a lot that we still don't know.
Bear in mind that there has been no time to conduct controlled, double-blind, peer-reviewed studies. But physicians and scientists have been collecting and observing anecdotal evidence, so there is an emerging body of knowledge about the relationship between pregnancy and COVID-19.
Here are nine things we believe we do know about Pregnancy and Covid-19
Women with underlying conditions such as diabetes, lung disease, coronary problems, or a compromised immune system have a higher risk of becoming sicker from COVID-19.
There is nothing about being pregnant that makes a woman more vulnerable to the coronavirus, so pregnant women should take the same precautions (handwashing, social distancing, and wearing a face mask) as should everyone else.
Nothing has yet been observed to indicate that COVID-19 can be transmitted from a mother-to-be to her unborn child. On the contrary, the few available studies (with limited subjects) indicate that unborn children are not at high-risk to be infected by their COVID-19 positive mothers. (Health.Harvard.edu)
Complications like miscarriage or birth defects have not been observed in pregnant women with COVID-19. However, the American College of Obstetricians and Gynecologists notes that pregnant women with COVID-19 may have a slightly higher risk for preterm birth.
The virus has not been found in breast milk itself, and there is no evidence to suggest that it could be transmitted this way. (But the close contact inherent in breast-feeding could transmit the disease to a newborn from a COVID-19 positive mother.)

The virus has not been found in breast milk.

Hospitals and hospital-based birthing centers are still the safest places to give birth. A hospital environment is generally sterile and being in a hospital ensures access to health care professionals and necessary care for unanticipated complications.
Pregnant patients who are diagnosed with COVID-19 should follow the advice of their OB-GYN. This will include staying home except to get medical care, avoiding public transportation, and keeping a safe distance from others, even in the home.
Dietary changes are generally not helpful. There seems to be a very low risk of viral spread from food products that are shipped at refrigerated or frozen temperatures. There is also no evidence that any specific food or beverage will help prevent infection, despite some false information on the Internet and social media.
The pandemic has resulted in medical providers scaling back in-person visits for low-risk pregnancies. This means that some prenatal services may be consolidated, and some health care may be conducted through telehealth platforms.
All in all, it currently appears that being pregnant during the time of coronavirus doesn't add to the ambient risks facing the general population at large, either for mother or for child. Be sure to consult with your health care provider to ensure you are getting the best prenatal care.
About Dr. Thaïs Aliabadi
As one of the nation's leading obstetricians, Dr. Thaïs Aliabadi offers the very best in gynecology and obstetrics care. Together with her warm professional team, Dr. Aliabadi supports women through all phases of life. She fosters a special one-on-one relationship between patient and doctor.
We invite you to establish care with Dr. Aliabadi. Please click here to make an appointment or call us at (844) 863-6700.

Latest posts by Dr. Thaïs Aliabadi
(see all)