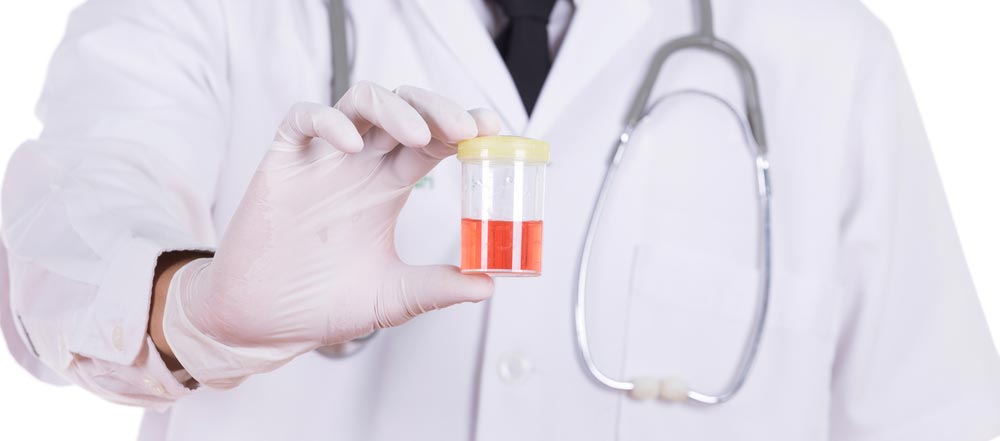 Familiarity breeds contempt. Whether it was Chaucer, Lucius Apuleis, or Aesop who coined the proverb, some mindless germs should get all the credit for putting it into practice.
The E. coli bacteria that cause urinary tract infections (UTIs) seem to have developed real contempt for the gold standard antibiotics that used to provide prompt and surefire cures for UTIs. Today antibiotic resistant bacteria pose a rapidly increasing problem for women and their healthcare providers.
Urinary tract infections are becoming more difficult to treat
More than half of women in the US will experience a UTI in their lifetime. And half of the women who get UTIs will suffer from recurrent UTIs. That means they will have more than two infections in a 6-month span, or three such infections within a single year.
Most adult female readers don't need a list of UTI symptoms. They've suffered those symptoms themselves, and far too often. But for the record:
What are the symptoms of a UTI?
A strong, persistent, and frequent urge to urinate
Pain and stinging during urination
Aching in the pelvis, back, or lower abdomen
Change in urine odor
Cloudy or bloody urine
When the infection travels up beyond the bladder, into the ureters or kidneys, the condition becomes more serious. Symptoms may include:
High fever and/or chills
Nausea and/or vomiting
Severe lower back pains
What causes a UTI?
Women's risk factors for UTI's are ten times more than men. This is primarily the result of some basic urology anatomical differences.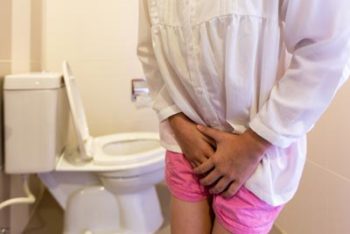 E. coli bacteria generally live harmlessly in our intestines, but they become troublemakers when they migrate into a person's urethra (the tube that carries urine out from the bladder).
The distance between a woman's urethra and the opening from her lower intestine is shorter than a man's. This means E. coli bacteria from a woman's intestines (or other infectious bacteria from her vagina), have a relatively short distance to travel to her urethra.
UTIs are more common in sexually active women, because sexual activity provides several ways that bacteria can reach the urethra.
Some methods of contraception, like diaphragms or spermicides, also increase the risk of getting a UTI.
UTIs are also more common among sexual neophytes, those experiencing a marked increase in sexual activity, or those with a new sexual partner.
UTIs can occur when another medical condition, like a bladder stone, a kidney stone, or an anatomical abnormality, is preventing the bladder from fully emptying.
Here's where we learn about how modern bacteria have become justifiably scornful (metaphorically speaking) of antibiotics.
For centuries women lived lives plagued by UTIs. Then penicillin was invented. Lo and behold, UTIs and common infections were almost a thing of the past.
Initially the bacteria which caused UTIs had no drug resistance, so it was very vulnerable.  First came penicillin, and then more powerful antibiotics like ampicillin, Bactrim, levofloxacin, cephalosporins and nitrofurantoin followed. Treatment of UTIs was simple and promptly effective with few side effects.
But bacteria fought back. They mutated and evolved and drug resistance rates increased dramatically. And those changes enabled the tougher bacteria to resist antibiotics and morph into drug-resistant infections.
Antibiotic resistance and resistant UTIs were aided by over-use of antibiotics
Antibiotics were the miracle drug. They were prescribed for all sorts of common infections and infectious diseases. Unfortunately, antibiotics were often used to treat viral diseases, like colds and flu, which are not responsive to antibiotics. Their over-the-counter availability throughout the world encouraged overuse. This overuse of antibiotic treatments gave bacterial infections lots of opportunity to develop resistance to the use of multidrugs.
The more often a patient is prescribed antibiotics for a UTI, the more likely she is to experience a recurrence, due to a built-up reservoir of anti-biotic resistant bacteria, including resistant UTIs.
It's important to note that a person does not become resistant to antibiotics. It's the bacteria in that person that develop a resistance, often multidrug-resistant.
The World Health Organization declares a global crisis of antibiotic resistance
The development of antibiotic resistant bacteria has not been limited to those bacteria that cause UTIs. According to the WHO, antibiotic resistance is a major threat to global health, food security, and development.
What are the next frontiers for UTI treatment?
There are three ways current medical practice is responding to the prevalence of UTIs caused by antibiotic
resistant strains.
The first mode is by adding a urine culture as a UTI diagnostic step instead of assuming it is a one particular common type of bacteria. From a single urine sample, a doctor can learn which antibiotic will be most effective against the specific bacteria that's causing the infection. This beats taking ineffective antibiotics one at a time, until the right one finally works.
Current research is focused on attacking the ability of bacteria to cling to the cells of a patient's urinary tract. In order to generate a UTI infection, bacteria must first firmly attach themselves to their host's urinary tract cells. If they're not attached, they'll be flushed out by ordinary urine flow. If the germs can't stick, they will die quick.
Scientists and public health researchers are also testing drugs which will boost a patient's immune system. This enables urinary tract cells to become more resistant to infections.
UTI prevention
And then there's the old-fashioned array of tried and true, common sense, UTI remedies, both preventative and curative. Such as: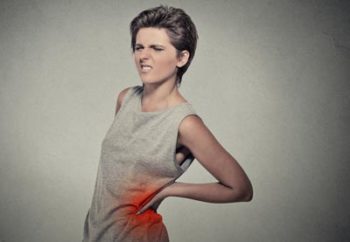 Stay hydrated. The more fluids in your system, the more you'll urinate. The more you urinate, the more bacteria you'll flush out.
Don't hold your urine. Ignoring the urge to urinate will result in retaining harmful bacteria.
Empty your bladder both before and after sex.
Practice diligent and thorough hygiene in all the relevant areas.
Wear cotton underwear.
Check with your doctor about estrogen therapy.
Drink cranberry juice. There's no real evidence that cranberry juice is helpful against UTIs, but it tastes good, it can't hurt, and you'll have taken some positive action.
About Dr. Thaïs Aliabadi
As one of the nation's leading OB-GYNs, Dr. Thaïs Aliabadi offers the very best in gynecological and obstetric care. Together with her warm professional team, Dr. Aliabadi supports women through all phases of life. She fosters a special one-on-one relationship between patient and doctor.
We invite you to establish care with Dr. Aliabadi. Please click here to make an appointment or call us at (844) 863-6700.

Latest posts by Dr. Thaïs Aliabadi
(see all)